The battle for Tripoli continues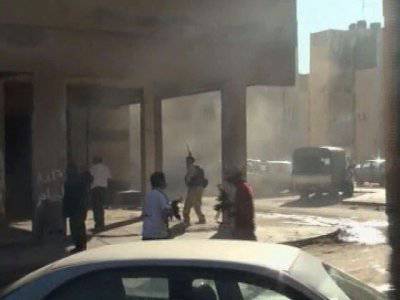 In Libya, the battle for the capital, Tripoli, does not stop. Fights go with varying success and are local.
On the eve of the supporters of Muammar Gaddafi managed to briefly capture one of the city blocks, but later the military of the Transitional National Council (PNS) regained control of the city. At the same time, there are reports of new skirmishes from Tripoli.
According to various sources, from tens to several hundred people died. PNS put up roadblocks at the entrance to the capital, the streets are patrolled by the military. There are interruptions in electricity in the city, as the loyal troops of Gaddafi damaged the power supply system. According to rumors, the military commander of Tripoli asks to send reinforcements from among the soldiers of the Transitional National Council, who are now being besieged by Sirte and Bani Walid, whose defensive forces support Gaddafi. For the first time in the past two months, NATO airspace over Tripoli is patrolled by NATO aircraft, reports Russia 24.
Ctrl Enter
Noticed a mistake Highlight text and press. Ctrl + Enter