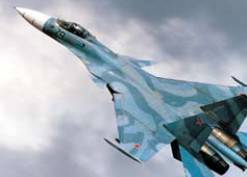 The Chinese copy of the Su-33 aircraft cannot be compared with the Russian original, the director general of the Sukhoi and MiG companies Mikhail Pogosyan said on Tuesday at the Farnborough 2010 aerospace show.
"We have questions to the Chinese colleagues on the Su-33 aircraft and the Su-27 aircraft on the licensed program," said Poghosyan, commenting on reports at the request of journalists that China allegedly finishes testing the aircraft, which is a copy of the Russian Su-33.
"We will solve this issue through negotiations within the framework of agreements signed between our countries, including on the protection of intellectual property," he said. "We study international
aviation
the market and how it works - customers and competitors, "added Poghosyan.
"At the same time, I believe that no copy can be compared with the original. And in this regard, we are not afraid of competition," he said.