On the islands Iturup and Kunashir (Kuril ridge) began the main phase of the construction of military camps. Construction is being carried out through the Federal Agency for Special Construction (Spetsstroy), and during the construction campaign it is planned to create more than 250 buildings and structures for various purposes, the total area of ​​which will exceed 260 thousand square meters. meters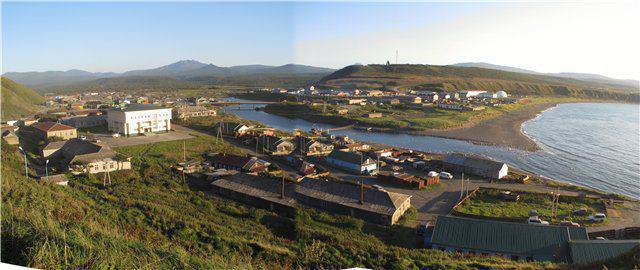 Information Agency
TASS
citing sources in Spetsstroy, reports that about a hundred builders and almost 70 units of equipment have been involved in the work so far, however, both the number of workers and the number of units of special equipment will grow.
In the Kuriles, it is planned to create an administrative town, designed for 300 people. It is emphasized that all the preparatory work has already been carried out, and that sufficient volumes of building materials exclusively of domestic production have been delivered to the islands.
At the same time, a program is being implemented to relocate the inhabitants of Iturup and Kunashir from dilapidated housing to new homes.
TASS
quotes the official representative of Spetsstroy Russia:
Works are carried out on both islands at once in three functional zones. First of all, it is planned to build dormitories for a residential area to create a comfortable housing stock necessary for relocation from houses to be reconstructed.