The head of the Defense and Security Committee of the Federation Council of the Federal Assembly of the Russian Federation, Viktor Ozerov, said that Russia could withdraw from the Treaty on Intermediate-Range and Short-Range Missiles (INF) if the United States begins to build up its military grouping in Eastern Europe. At the same time, Viktor Ozerov noted that Russia is interested in the implementation of this treaty, but only if it does not negatively affect the security of the country. Victor Ozerov quotes
RIA News
:
If the United States begins to build up its grouping in Eastern Europe and the goals of this grouping are definitely not the third or fourth positional areas in the Middle East, but to the open Russia, then Russia has enough strength and means to adequately respond - starting with the actual exit from the INF and the strengthening of the Iskander factions along our western borders.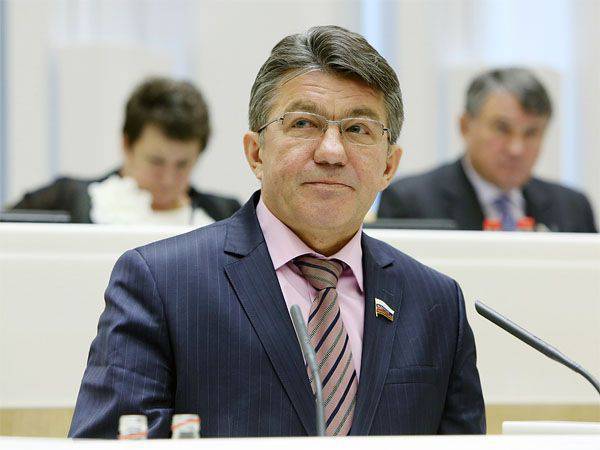 The senator noted that if the United States is not going to take into account Russia's regional interests, the Russian Federation is ready "for other operational measures."
It is hardly worth hoping that the United States, without any force majeure, can afford to change its own policy and begin to take into account someone's interests, and especially the interests of the Russian Federation.
For reference: the INF Treaty was signed by M. Gorbachev and R. Reygan in 1988. The USSR and the United States, under an agreement called "indefinite," refused to manufacture, test and deploy ballistic and cruise missiles of medium (from 1000 to 5500 km) and short (from 500 to 1000 km) range.