China studies Su-25UTG received from Ukraine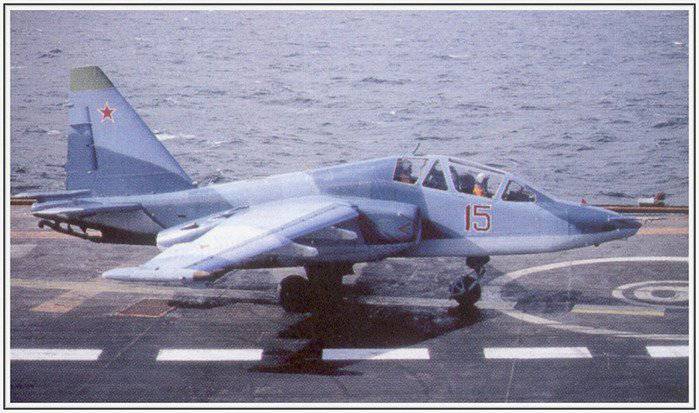 One of the Malaysian media recently published material according to which in 2007, China received from Ukraine a deck training aircraft Su-25UTG. The article states that this transaction was recorded in the UN Register of Conventional Arms.
Su-25UTG was created in 1984 year and is designed to train deck aviation pilots. The aircraft was developed on the basis of a Su-25UB combat training aircraft. The base aircraft is a two-seater attack aircraft, by contrast, the Su-25UTG is a "clean" training machine. On board the Su-25UTG no combat equipment, in particular, the guidance system
weapons
and communications systems with ground forces.
The article suggests that China acquired the Su-25UTG not as a museum piece or to decorate a casino. China is studying this aircraft in order to create its own carrier-based training aircraft.
In Ukraine, in Saki (Crimea peninsula) there is a pilot aviation pilot training center. Ukraine offered China to use this object to train its ship pilots. This proposal did not please Russia, which in 2011, initiated the construction of its own training center of a similar direction. Representatives of the Russian Navy said that the joint use of the center in Saki by Russian and Chinese pilots would cause "great inconvenience."
Ctrl Enter
Noticed a mistake Highlight text and press. Ctrl + Enter