The head of the press service of the Western Military District, Colonel Oleg Kochetkov told the media that the servicemen of the Operational Group of Russian Forces in the Transnistrian region of the Republic of Moldova (OGRF PRRM) are starting long-term exercises. The period of training activities of various nature, including theoretical training and practical skills, will last for some five months with some breaks.
RIA News
quotes the words of Colonel Kochetkov:
Within five months, about 170 hours of tactical training sessions and more than 142 hours of fire training sessions with the practical implementation of BTR-70 weapons
weapons
and rocket launchers.
Colonel Kochetkov notes that this is an annual practice, but this year it is planned to increase the volume of ammunition expenditures during the exercise by about 15% in comparison with the volumes of 2014 of the year.
The press service of the Western Military District reports that at the first stage of the exercise there was training with military intelligence officers.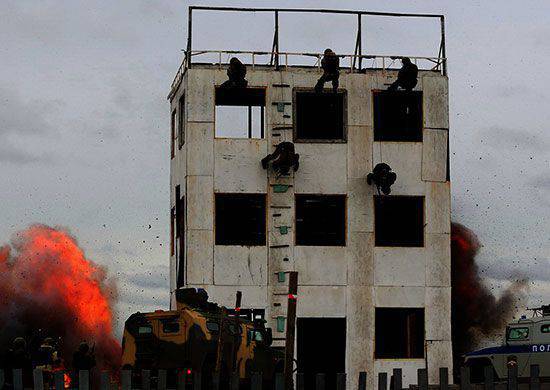 The report says that the training took place both in day and night conditions, and these conditions were as close as possible to those in combat.
From the message
press service ZVO
:
In particular, the scouts have worked out practical issues related to the search and monitoring of the objects of the "enemy", the opening of their security system and the penetration of them in order to obtain intelligence.