The representative of the General Staff of the Armed Forces of the Russian Federation in an interview with the TASS news agency stated that the Ulyanovsk Airborne Brigade would be transformed into a division. This transformation, as a matter of fact, will become a re-creation of the 104 airborne assault division based on three regiments. The regiments will be based in Ulyanovsk, Orenburg and Engels (Saratov region).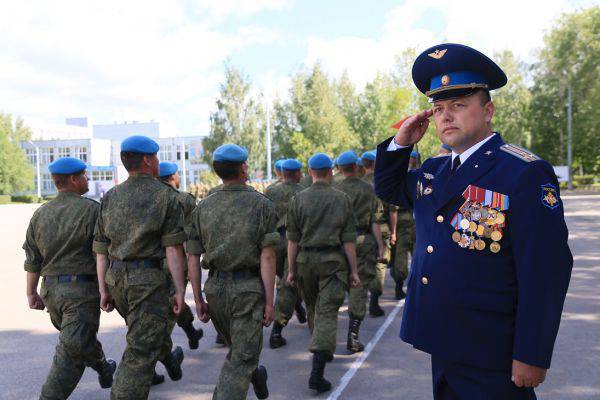 Source
TASS
:
It was decided to reconstruct from the Ulyanovsk brigade the 104 th Guards air assault division, famous for its valor and military feats during the Soviet era and deployed in Kirovabad.
For reference: Kirovabad is a city in Azerbaijan, which today is called Ganja.
Accurate data on when exactly the 104-I Airborne Division will be recreated is not reported.
From the General Staff came
news
and that the creation of an airborne brigade in Voronezh will take place no earlier than 2017. Last year, it was reported that the Voronezh landing brigade could appear in the Armed Forces of the Russian Federation already in 2016 year. About this, in particular, said the commander of the Airborne Forces, Colonel-General Vladimir Shamanov.
Representative of the General Staff of the Armed Forces:
It was originally planned to create a brigade in 2016, but due to the difficult financial and economic situation in the country, this period was shifted to the right by a year. It is possible that he will have to move again - now at the 2018 year. But there is no tragedy in the postponement, as the decision to create has already been made.