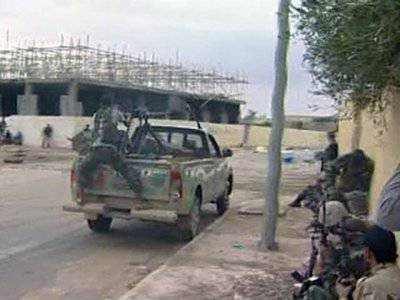 The troops of the Libyan Transitional National Council seem to have failed in Sirte, a city that is still being held by supporters of the former Libyan leader, Muammar Gaddafi.
Earlier this week, the country's new government announced that they controlled 80 percent of Sirte. Now, under intense shelling, the troops retreated, leaving the occupied neighborhoods, reports "Russia 24".
In addition, there were reports that the PNS fighters managed to capture Gaddafi's son, Muatashima, who was in charge of the defense of the city. They later admitted to the Transitional Council that they could not confirm the information that the colonel's son had been taken prisoner.
Thus, the only trophy that the PNS soldiers can boast of so far is the photographs of the wife of Gaddafi's other son, Hannibal, who were found in their abandoned house in Sirte.