Vladimir Polevoy, deputy head of the Information and Analytical Center of the National Security and Defense Council of Ukraine, said that according to their data, around 100 militia fighters of the Donetsk People's Republic were killed in the Marinka area.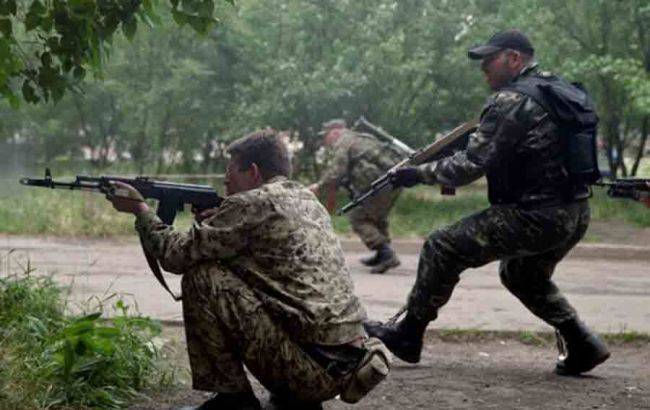 "Up to 1 thousand people participated in this attack. The attack was repelled. The enemy used heavy artillery,
Tanks
and mortars. The Ukrainian headquarters informed the OSCE that heavy artillery would be deployed. This attack is more like reconnaissance in battle - the enemy wanted to check how quickly we respond to such threats. Thus, at the cost of losing about a hundred lives, the militants checked the fortress of defense of the Ukrainian army, "the newspaper quoted him as saying.
"Sight"
.
It is worth recalling that on Wednesday, the official representative of the administration of the Ukrainian president on the ATO issues Andrei Lysenko, as well as the Ukrainian Prime Minister Arseniy Yatsenyuk, said that the militia went on the offensive in the area of ​​Marinka near Donetsk.
In turn, representatives of the militia said that it was the Ukrainian security forces who attempted a breakthrough in the area. The deputy commander of the DPR militia headquarters, Eduard Basurin, said that Ukrainian tanks were being transferred under the cover of shelling. In addition, he did not rule out that the attack in the area of ​​Marinka is a red herring before large-scale provocations in the LPR.