The former head of the German "The Left", Oscar Lafontaine, spoke on the Anne Will talk show on the ARD television channel that global issues related to safety, economics or environmental protection should be discussed with Russia.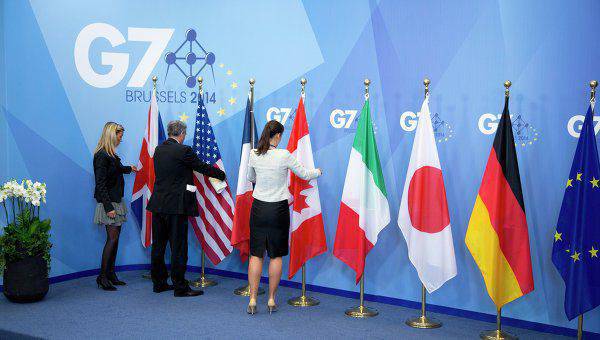 "The list of participants is controversial. I would say that it is imperative to invite Putin (to the G7 summit), "RIA
"News"
.
A similar point of view is held by the former Minister of Education Klaus von Donany from the Social Democratic Party of Germany and the former Prime Minister of Bavaria, a member of the Christian Social Union, Edmund Stoiber.
Meanwhile, Deputy Foreign Minister of Russia Sergei Ryabkov, 4 of June, said during a press conference that the Russian Federation is not asking for a G-8.
"There are no such visits (on the return of the Russian Federation to the G8). Frankly, we are not asking for it. First of all, for the reason that it was not Russia that left the G8, but that the G8 colleagues left the Russian presidency last year. It is their own sovereign decision, we do not encroach on someone else's sovereignty, it would probably be possible to influence it by designating our interest, but I'm not sure that we have this interest, "he said.
TASS
.
It is also worth noting that Canadian Prime Minister Stephen Harper said earlier that Canada "will strongly object" to Russia's accession to the "Big Seven".
"I do not think that Russia under Vladimir Putin belongs to G7. Point. Canada will be very, very much opposed to Putin sitting at this table again. Consensus is required for the return of Russia, but this consensus simply will not happen, "he said.