General Director of the leading Russian developer of the RSZO of Tula NPO Splav (Tekhmash concern Rostec) Nikolay Makarovets stated during a press conference that the 122-mm rocket launcher system (MLRS) Tornado-G, which goes into the Russian armed forces , 15 times the famous system "Grad" in efficiency.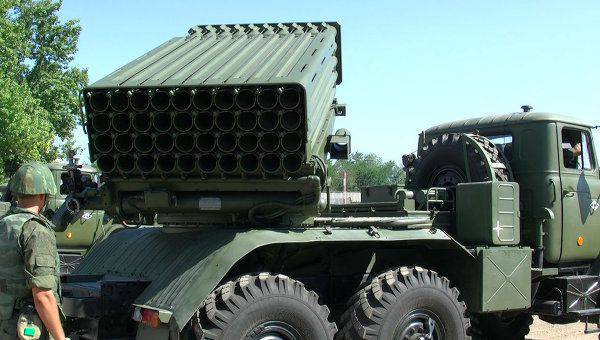 "A new Tornado-G system has come to replace Grad — its efficiency is 15 times higher than that of Grad," RIA said Makarovts.
"News"
.
It is worth noting that earlier the general director of Splav said that the "Grad", which was put into service as early as 1963, will be used by the troops for 10-15 years. However, the military has already received his receiver in the 122-mm segment - MLRS "Tornado-G", which uses long-term developments "Grada" and created using the latest technologies.
Tornado-G was officially adopted by the Russian army in 2014. In addition, Makarovets previously reported that the delivery of the system abroad is also possible.
NPO Splav is the leading Russian manufacturer of multiple launch rocket systems, whose specialists developed the famous BM-21 Grad system, as well as MLRS Smerch and Uragan and MLRS for the Naval
fleet
. NGO products are supplied both to the Russian armed forces and abroad.