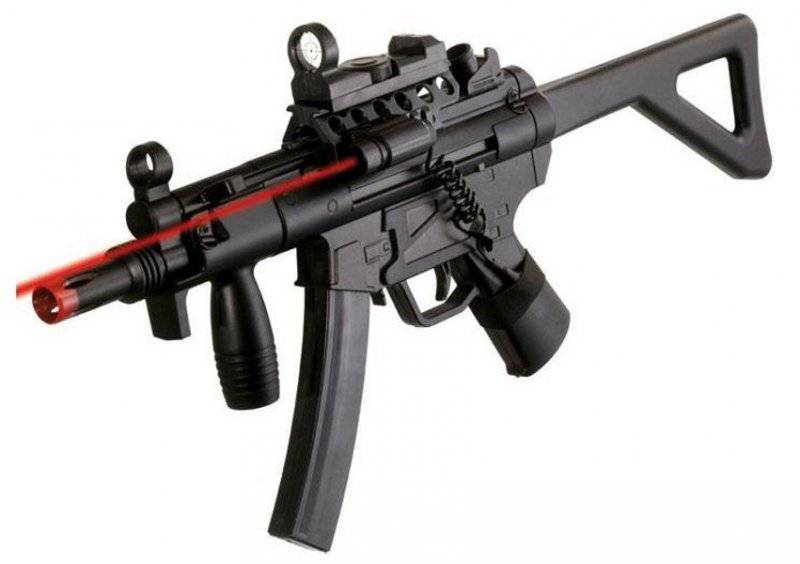 Elbit Systems presented the latest small-sized lasers for precise targeting of certain types of
weapons
with homing laser head.
To date, aircraft manufacturers (JTAC) are equipped with pretty heavy laser systems. They take a long time to turn on and consume a lot of energy. The basis of the new guidance devices was the compact Rattler laser, which was specially developed for unmanned miniature aircraft. Such a laser weighs little and will be able to perform work in all weather conditions for a long time.
Rattler-H - "laser gun"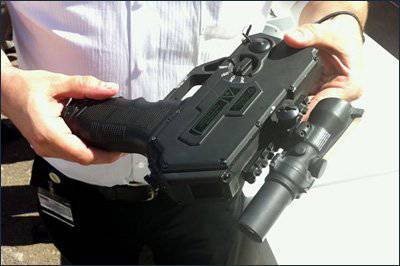 The diode-pumped (DPL) JTAC Serpent M lightweight laser is made on a light tripod in a familiar package. It is rather small. It easily fits in a backpack. In addition, its equipment includes a thermal imager and high-quality daytime optics. Serpent M is capable of not only directing missiles, bombs and shells at its target, but also has a round-the-clock surveillance function in its arsenal.
Laser Rattler for Miniature UAVs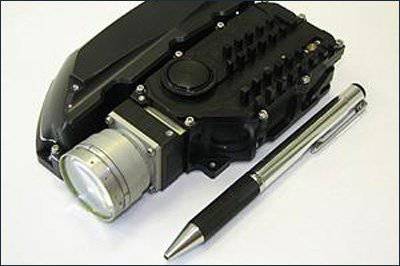 The JTAC Rattler-H laser from Elbit Systems is manufactured in an unparalleled original package. The newest handheld Rattler is a "laser gun" with a telescopic sight, which, according to the designers of the gun, is very convenient to use, provides the highest accuracy of aiming at the target and has a high deployment speed. The weight of this weapon is 1,3 kg, its range of illumination of the "building" target is equal to 5 kilometers, and its power is provided by standard CR123 batteries. The laser pulse "Rattler-H" is equal to 30 mJ, its frequency is 20 pulses per second.
JTAC Serpent M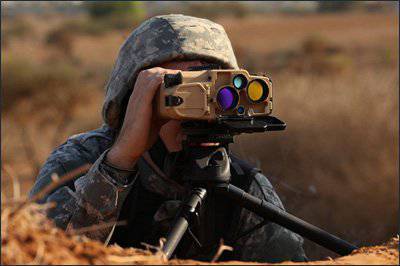 Production of the latest compact lasers "JTAC" specialty aviation gunner makes more common and not so difficult. Devices like the "Rattler-H" allow any soldier to conduct reconnaissance and provide guidance to the target of powerful aerial bombs and even cruise missiles, thereby greatly increasing the firepower of small military units.