The surviving flight engineer told how the Yak-42 took off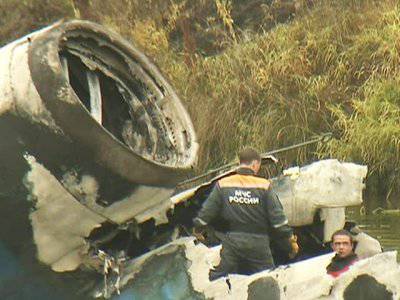 During the acceleration of the Yak-42, which crashed on September 7 near Yaroslavl, it was not clear whether the brake was applied or not. This was stated by the only surviving flight engineer Alexander Sizov in this crash in his first interview with Channel One after the plane crashed.
"I did not understand whether the brake was pressed during acceleration or not. If the braking were sharp, I would feel it, but if the brake was pressed smoothly, then no," the ITAR-TASS flight engineer quotes.
Another, according to Sizov, during the acceleration of the aircraft, it became clear that things are not going according to plan. "After some time, the passengers began to worry about why we were not taking off. A little time passed, and I realized that we were going on the ground," said the flight engineer. "We took off from the ground, and I realized that the plane was collapsing, and now we will crash," he recalls.
Previously, the investigation determined the main versions of the disaster: technical malfunction of the aircraft and piloting error. As part of the October 10 disaster investigation, test pilots in Zhukovsky near Moscow conducted the first full-scale experiment to reproduce the crew's actual actions in an emergency flight.
The Yak-42 with the Lokomotiv hockey team was heading to Belarus for the match with Minsk Dynamo. On board the aircraft were 45 people. After the crash, only the flight engineer survived. The investigation into the causes of the tragedy continues.
Ctrl Enter
Noticed a mistake Highlight text and press. Ctrl + Enter