The deputy general director of Uralvagonzavod, Vyacheslav Khalitov, said that the T-14 Armata tank had the capability of remote control.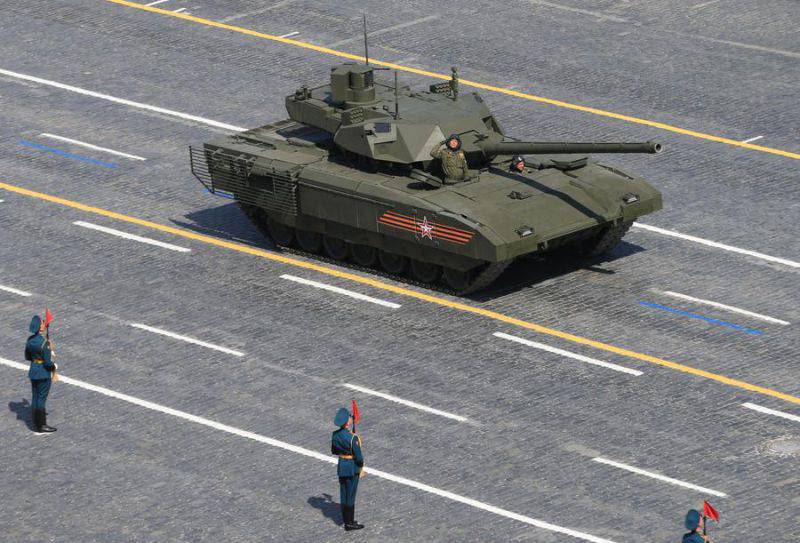 "Equipment" Almaty "allows you to automate many processes that previously had to do the crew manually, including remote control movement of the machine. It is possible that future wars will be fought without human participation, therefore we have provided for the possibility of robotization in "Armata". Today we are laying "Armata". And I think it will serve us throughout the 21st century, "he quotes.
RT
.
Technowars, a corporate magazine of OAO NPK Uralvagonzavod, notes that after changing the internal layout, the process of robotization will free up space for additional ammunition and fuel, which will improve the corresponding platform characteristics by 50%. In some cases, depending on the required tasks, ammunition and power reserve will almost double.
The tank of the new generation T-14 "Armata" took part in the Victory Parade 9 May in Moscow. Its main feature is an armored capsule for crew members, which is separated from the combat pack. Such a scheme significantly increases the tank crew's chances of survival even when the ammunition is undermined.