A decision was made to resume the production of Tu-160 (White Swan) strategic bomber-rocket-carrying bombers, reports
Rossiyskaya Gazeta
With reference to the commander of the air force Viktor Bondarev.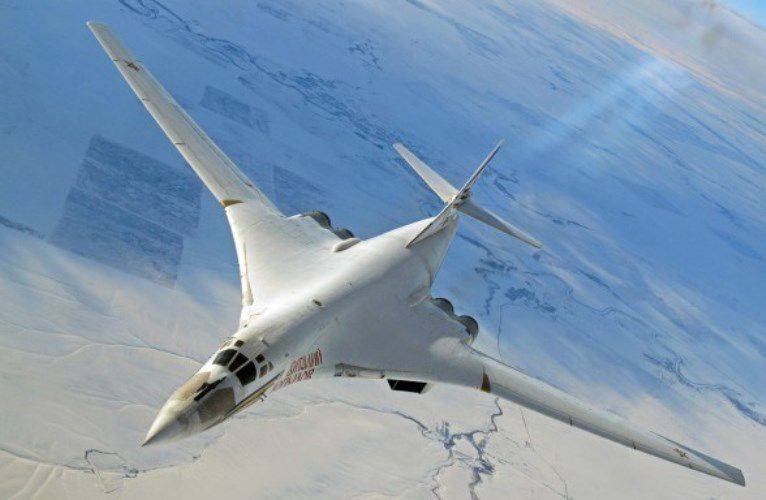 "The special feature of the Tu-160 is the variable geometry of the wing, which allows you to select the optimum flight mode and save fuel. And the heavy strategist is distinguished by an unusually graceful contour of the fuselage and, one can say, graceful wings, "the newspaper writes. In the west, he received the name Blackjack (Black Jack).
Main
weapon
modernized aircraft (Tu-160M) - "high-precision long-range cruise missiles, including with nuclear warheads." Maximum rocket-bomb load - 40 t.
A hypersonic cruise missile is being developed specifically for it, but now it is X-555 and the latest X-101 in non-nuclear equipment. The range of the last flight reaches 10 thousand. Km.
At the modernized Tu-160M, which will be launched by the Kazan Aviation Plant, only digital equipment is installed - dial gauges will be a thing of the past. They will be replaced by monitor screens.
There are no self-defense guns on the rocket carriers, but there are powerful EW systems - good, the dimensions of the machine allow it. With such protection, the aircraft becomes invulnerable to the vast majority of guided missiles.
"The EW is so powerful that it is not turned on to average power even during exercise," say the experts. - Moreover, the enemy fighter radars will not see our swan at close range. The high-speed characteristics allow the heavy rocket carrier to get away from the interceptors long before reaching the visual contact. "
Bondarev said that the Ministry of Defense will purchase at least 50 machines. "It will be purchased to recoup all the costs that will go to the reproduction of the Tu-160, at least 50 boards with time," - he said.
At the same time, he stressed that the purchase of "White Swan" will not affect the continuation of work on the creation of PAK DA. The project will not be suspended. "We have no right to do this," he added.
Manufacturer Help:
"The range of the Tu-160M with the maximum ammunition in weight is 10500 km. With a normal load - 14000 km. At the same time, the flight range of the cruise missiles that it carries on board reaches 10000 km.

The supersonic speed of the aircraft is over 2000 km / h. Ceiling -15600 meters. Crew - 4 person. Initially, the Tu-160 was to deliver long-range X-12 cruise missiles with fusion warheads to the 55 launch area. The upgraded aircraft will carry conventional missiles and bombs. "