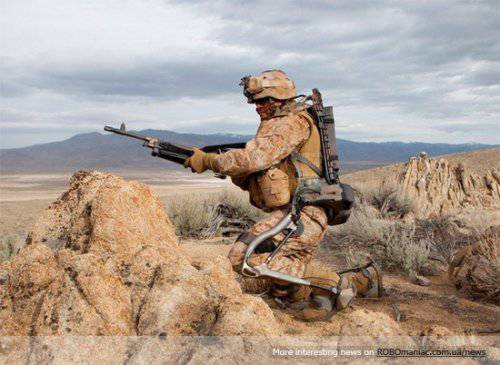 HULC (Human Universal Load Carrier) allows soldiers to carry weight up to 200 pounds (91 kg)
with minimal effort, and is designed to reduce the strain transfer of heavy equipment.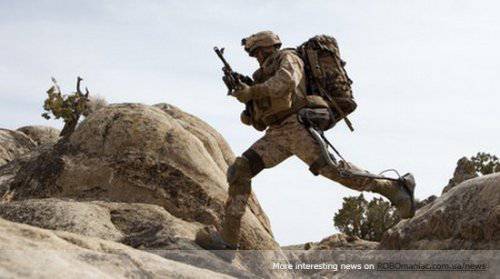 It works by transferring the load to the ground through the titanium legs of the exoskeleton and
uses the onboard computer to feel and simulate the movements of the user.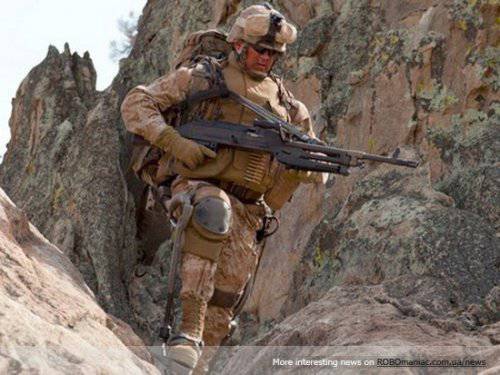 A battery-powered device that can fit different body sizes also allows you to jump, crouch, crawl, and run slowly.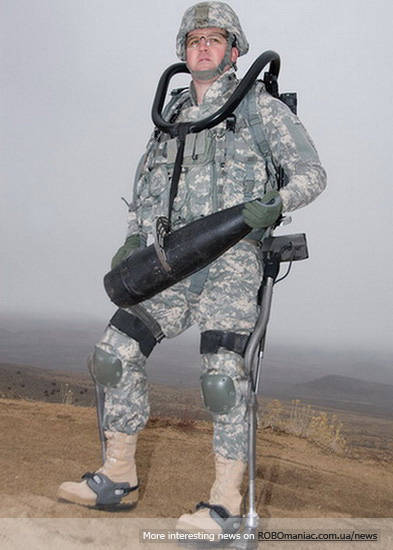 "It doesn't interfere with your range of motion at all," says the HULC project manager
Jim Nee.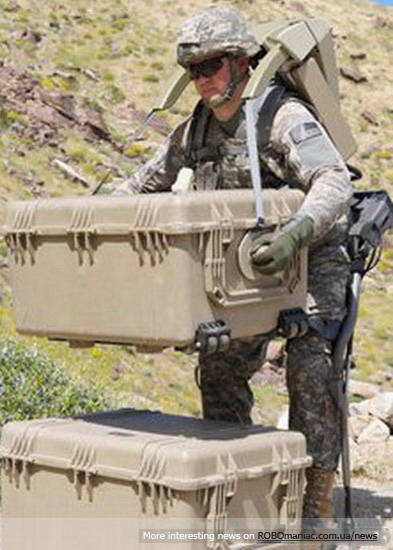 "the exoskeleton allows you to transfer this weight to the same distance and you still have strength
to fulfill the mission when you get there. "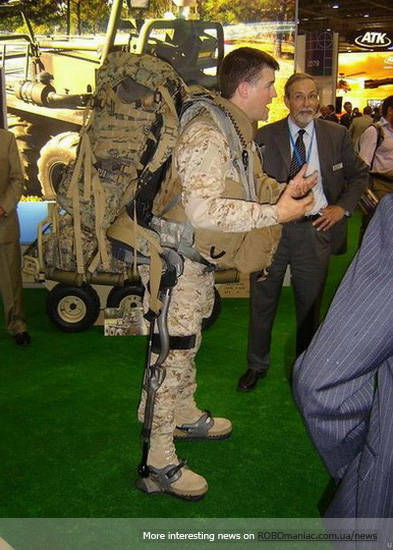 Although HULC weighs 53 pounds (24 kg), its manufacturers say it also transmits
its weight on the ground, which makes it almost imperceptible.
Lockheed Martin, who makes the device, redid the earlier prototype and
produced a new "wear-resistant design," which will launch the 8 weekly lab test at the end of the 2010 year.
The test will look at how quickly people learn to control the system and measure the energy that a soldier uses using HULC.
"Tests will help us assess the current state of technology," said David Ode, from the US Army Natick Soldier Research Center.
"exoskeletons have the potential to reduce the strain on the body from heavy
loads. "
After laboratory tests, HULC can undergo more field tests in "real
life of the military scenario during the 2011 year.