The Indian edition defencenews.in writes about why the Indian Ministry of Defense preferred the Russian Ka-226T helicopters. The publication writes that these lightweight twin-engine rotary-wing machines can be effectively used for both civilian and military (police) purposes. In addition, the preference is given to Ka-226T due to the fact that they successfully perform tasks in high-altitude conditions. Ka-226T, according to estimates of the Indian side, proved to be excellent during the presentation flights in India.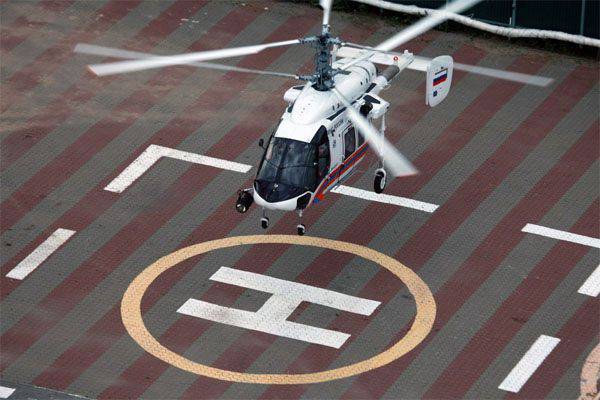 From the presentation material Ka-226T holding "Russian Helicopters". The Ka-226T multi-purpose helicopter is distinguished by exceptional hovering accuracy, maneuverability and controllability. It has a high power capacity, maximum safety, and unpretentious operation. The improved flight performance of the Ka-226T helicopter, environmental friendliness, economy, modern avionics complex and additional solutions in the field of flight safety make this helicopter one of the best in its class.
The Indian side will start purchasing Ka-226T, produced at the plant in Kumertau (Bashkiria), to replace the outdated fleet of Chetak helicopters.
In Russia, the Ka-226T is produced in several modifications: the passenger version (for 7 passengers), the transport version (including for the transportation of oversized cargo on an external platform), the medical one (medical evacuation and medical-intensive care), the police officer (military) and the search engine - rescue.
In India, the Ka-226T was demonstrated during the Aero India 2015 exhibition, which was held in Bangalore.
The general characteristics of the helicopter: maximum take-off weight - 3,8 t, maximum flight speed - 250 km / h, maximum flight range - 600 km, working height - 4,7 km, height ceiling - 5,7 km.