Speaking at the Ivan Franko National Academic Drama Theater at the 15 ceremony of awarding prizes in the competition in the Ukrainian language, President Poroshenko reiterated that in Ukraine the Ukrainian language would be the only one in the state.
Poroshenko:
In Ukraine, there was, is and always will be one state language - our Ukrainian language (mova).
But Poroshenko didn't mention Ukraine in what particular boundaries in such a context did he mean ...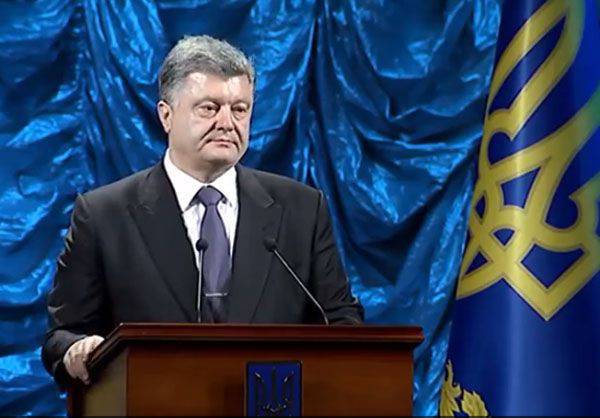 Poroshenko:
What now unites our nation and our state? - mova (language).
I wonder why, in this case, Poroshenko ignores the "unifying sovereign factor" when he speaks with the foreign sponsors of his presidency, using English? Why often uses the Russian language, when it is going to appeal to residents of the eastern or southern regions?
Anyway, what about the interests of millions of Ukrainians who do not speak Ukrainian at all? Or will the authorities of the "nezalezhnaya" again adopt a law on the refusal to protect universal human rights — in relation to non-Ukrainian citizens who speak no Ukrainian? ..