The Indian Ministry of Defense ordered 114 Dhanush towed howitzers worth more than 250 million dollars to be delivered in three years.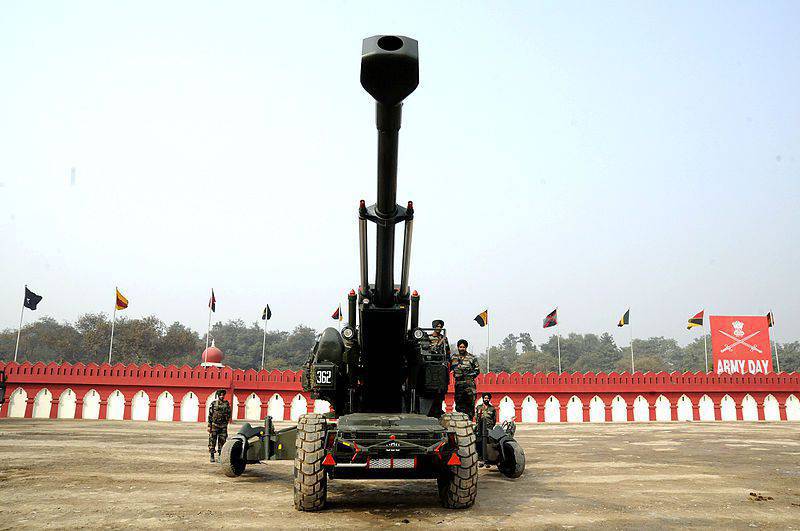 "In the future, it is planned to purchase another 481 the same howitzer", - quotes a military source
"Military Industrial Courier"
.
The 155-mm Dhanush towed howitzer is an upgraded version of the artillery shells produced by the Swedish company Bofors, which India purchased in the 1980s.
As a result of the modernization carried out by the Organization of Defense Research and Development (DRDO) at the Ministry of Defense of India, it was possible to increase the firing range from 27 to 38 kilometers.
In addition, the Defense Defense Procurement Council of the Indian Defense Ministry announced a tender for the purchase of 814 52 howitzers. It is planned that 100 howitzers will be delivered in finished form, and the rest 714 - assembled in India under license.
It is also planned to purchase 145 American howitzers M-777 produced by a subsidiary of BAе Systems worth 450 million dollars, the production of ammunition for which will be launched in India.
It is worth noting that this is the first purchase of new howitzers, which India conducts after 30 years after the corruption scandal, as a result of which the modernization plan of the Indian artillery was thwarted. Then the Indian authorities accused the Bofors of bribing high-ranking officials.