Russia and Egypt have agreed a contract worth about 2 billion dollars, providing for the supply of 46 fighters MiG-29, which can be signed in the near future, according to the publication
"Vedomosti"
with reference to own sources.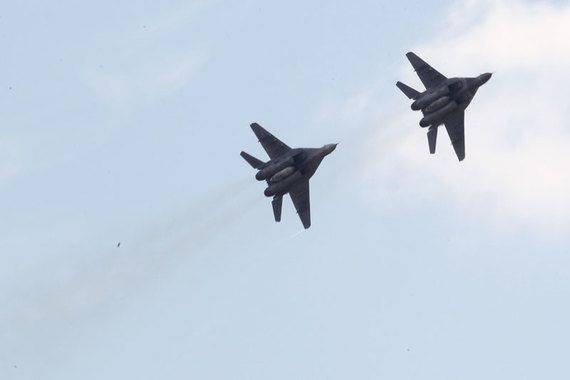 The article notes that earlier the possibility of supplying the upgraded MiG-29 to the Egyptian side was announced by the Director General of the Russian Aircraft Building Corporation (RSK) MiG Sergey Korotkov.
It is worth noting that in 2014, the Russian Federation and Egypt signed an agreement for the supply of an anti-aircraft missile system C-300В4 worth at least half a billion dollars.
Konstantin Makienko, an expert at the Center for Analysis of Strategies and Technologies, noted that the contract for the supply of fighters for RSK MiG will open up the prospect of working for years ahead, since this is the largest order for the MiG-29 for the entire post-Soviet period.
Currently, RSK MiG is working on the implementation of two contracts for the supply of MiG-29K / KUB carrier-based fighters for the Indian Navy (29 machines) and the Russian Navy (24 machines). In addition, in 2014, a contract was signed providing for the supply of 16 MiG-29CMT fighters for the Russian Air Force.
Thus, in the case of signing a contract with Egypt, the corporation's order book will almost double, which will provide it with work until about the 2020 year.