It's no secret that one of the best shown at the parade in Moscow
tanks
modernity T-14 before launching the series expects a fairly long period of various tests. And the modern equipment of the Russian army was needed, as they say, yesterday. For light armored vehicles, the situation is clear - BTR-82 continues to arrive in the army while waiting for new products, a contract for BMP-3 deliveries is concluded. As for the purchase of tanks, the situation here is ambiguous, Lev Romanov believes in his article for
Messenger of Mordovia
.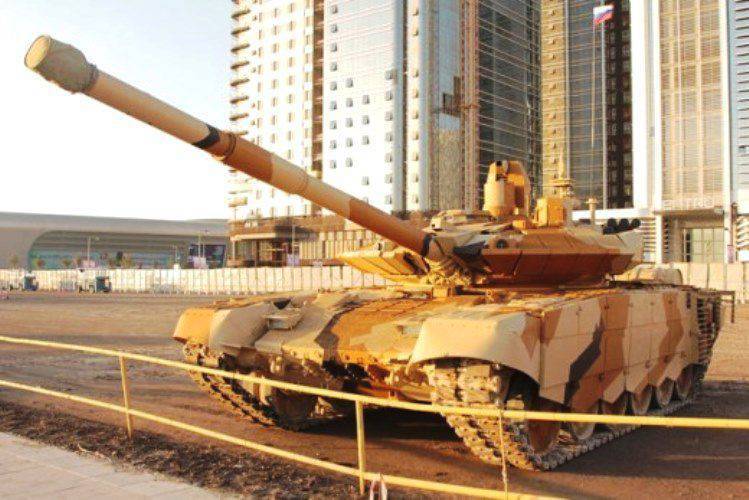 "Despite the fact that a large number of modern versions of tanks were created in Nizhny Tagil, the military continues to buy the most budget version - the T-72B3 with very reduced characteristics," the expert writes.
In his opinion, "the most vivid evidence of the mediocrity of the T-72B3 is that to participate in the tank biathlon last year, when the participation of the Abrams, Leopards and Arietta was expected, the new version of the combat vehicle, although T-72B3, but, in fact, was a completely new tank. "
According to military analysts, when "Armata" starts to enter the troops, it will not be easy for tankmen to transfer from T-72B3 and T-90А to T-14. This is a completely different level.
According to the author, "now an intermediate model of the tank is needed, which would be something average between the old cars and the Armata." And there is already such a tank - this is the T-90CM "Breakthrough". The next version of the tank, thanks to the installation on it of the same gun as the T-14, received the designation T-90AM.
"The radically modernized" nineties ", who had been deployed to the troops, would become a kind of" training party, "and they will be able to train future lieutenants and other commanders of tank units. T-90AM for a number of units and electronic systems are very close to Armata, the same repair services will understand what they can expect during the operation of T-14, "writes Romanov.
In his opinion, it is also necessary to take into account that foreign buyers are more willing to purchase equipment that is already in service with the manufacturing country.