Kiev continues to build up a strike force in the region of the demilitarized zone in the Donbass, a spokesman for the DPR Eduard Basurin said yesterday. His words are given by the agency
REGNUM
.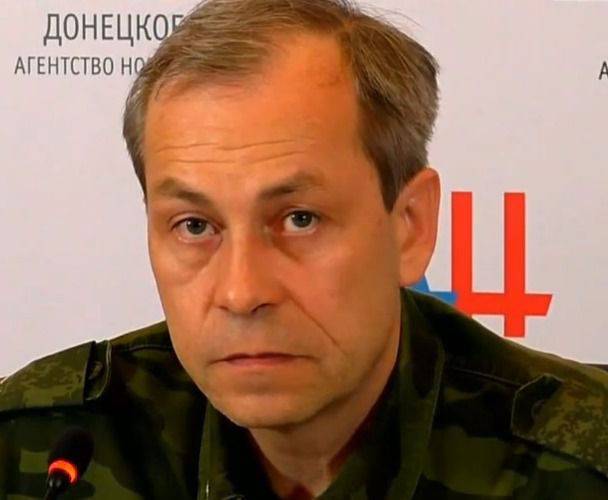 "According to our intelligence, the composition of the APU grouping already includes the 36 battalion tactical groups, the 20 separate motorized infantry battalions, the 2 special purpose battalion, and the 3 reconnaissance battalion."
- said Basurin at the briefing.
"In total, according to DNR intelligence, in the area of ​​the punitive operation in the Donbass, the enemy concentrated up to 45 thousand personnel, up to 380 tanks, about 1800 armored personnel carriers and infantry fighting vehicles, up to 980 field artillery and MLRS guns, as well as up to 75 combat aircraft and helicopters ",
- added the colonel.
There is also information that "Kiev is steadily increasing the strike force in the area of ​​Volnovakhi, a large number of military equipment and personnel are already concentrated there," Basurin said.
"The data presented clearly indicate Kiev's unwillingness to comply with obligations under the Minsk agreements and intensification of preparations for military actions. The militia continues to strictly fulfill its obligations and is ready to take decisive action to protect the republic "
, - he said.