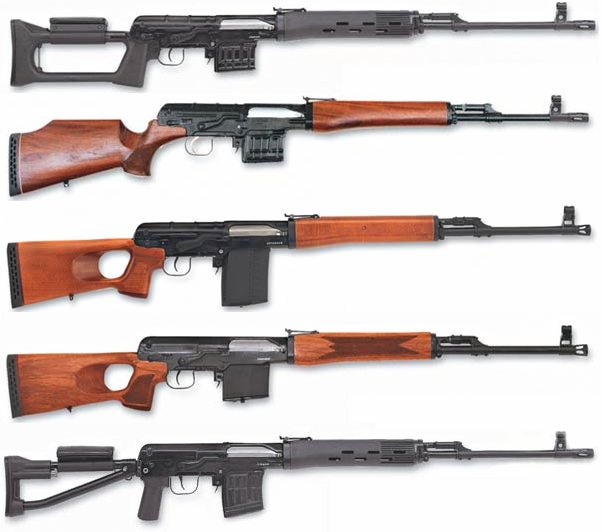 From 13 to 16 in October, Izhmash will take part in the Moscow International Exhibition Arms & Hunting 2011, which will be held in Gostiny Dvor.
At the exhibition "
Weapon
and hunting "" Izhmash "will present a wide range of products for fans of hunting and sports shooting - more than four dozen products. In the exposition of the enterprise it will be possible to familiarize both with traditional samples and with the novelties of the famous families of Izhmashevsky weapons - "Saiga", "Tiger", "Elk", "Bars", "Medved", etc.

As new products, the exhibition will feature:
- the self-loading carbine "Saiga-22" (04 version), made in the design of the AKM machine gun.
For shooting, an available .22LR (5,6 mm) small-caliber cartridge is used, which makes it possible to use this carbine as a training sample;
- "Saiga" and "Elk" carbines chambered for .243Win with a high initial speed of a bullet;
- export self-loading carbine IZH-9x19 for 9x19 pistol cartridge based on the Vityaz-SN submachine gun;
- a self-loading rifle "Saiga-12", equipped with a barrel with a "Lancaster" drill hole, which can significantly improve the accuracy of shooting with bullet cartridges;
- air rifle BI-7-5 (version 20), developed on the basis of a sports air rifle for biathlon, which determines the excellent characteristics of technical dispersion when shooting;

- the revolving carbine "Yastreb" under the cartridges .22LR and .22WMR, created according to the constructive scheme of the famous revolver "Nagan". In the development and production of a number of new products, new polymer coatings have been used, which make the samples more reliable and durable.
"Izhmash has a large number of developments in the field of hunting and sporting weapons and vast experience in their production, and our task at the exhibition is to demonstrate this potential as fully as possible," says Maxim Kuzyuk, general director of Izhmash OAO. we consider weapons to be no less important a direction of our activity than the issue of special products, and now we are working on its further development.
We will constantly improve the consumer qualities of our products: accuracy and accuracy, ergonomics, quality. We have already implemented several dozens of improvements that we are ready to demonstrate in the samples presented at the exhibition. In addition to product development, we work on building work with our dealers. We consider effective interaction with Russian dealers of the federal and regional level to be one of our main priorities. I am sure that the exhibition Arms & Hunting 2011 will allow us to make significant progress in terms of restoring relationships and acquiring new contacts.
REFERENCE:
The Moscow International Exhibition Arms & Hunting is one of the largest Russian civilian weapons forums. More than 2010 companies from two dozen countries of the world took part in the Arms & Hunting 200 exhibition.