Russia will give Venezuela a 4 billion-dollar loan for arms purchases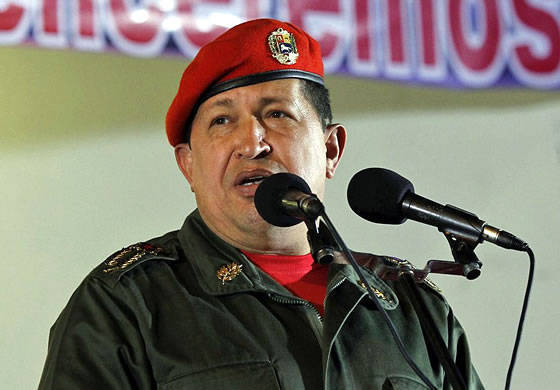 Russia will provide Venezuela a new loan in the amount of 4 billion dollars as part of the development of bilateral military-technical cooperation.
As reported by Agence France Presse, this was stated by Venezuelan President Hugo Chavez following the results of the talks held in Caracas with Russian Deputy Prime Minister Igor Sechin.
During the ceremony of signing the package of agreements held on 6 in October, the Venezuelan leader thanked the Russian government for the last offer and previous loans, noting that Venezuela was unarmed before providing this assistance, and equipping the defense forces was its responsibility as head of state and commander-in-chief of the armed forces.
According to the president, 2 billion will be allocated to Venezuela next year, two more - in 2013 year. What weapons will be purchased under the new loan is not reported. Hugo Chavez said that the funds will be directed both to the purchase of new weapons, and to pay for previously ordered, but not yet delivered.
According to Infodifensa, it was previously announced its intention to buy 300-mm MLRS 9K58 Smerch, C-300BM anti-aircraft missile systems, Buk-M1-2 anti-aircraft missile system, and an unnamed coastal anti-ship missile system (supposedly "Bal-E ") Mi-28H" Night Hunter "helicopters.
In the 2010 year, Venezuela has been granted a loan of 2,2 billion dollars for the purchase of Russian weapons, including tanks T-72B1, BMP-3 infantry fighting vehicles, BTR-80A, MLRS BM-21 «Grad», 120-mm self-propelled minometno- artillery systems 2C23 "Nona-SVK" and others.
2005 to 2007 Venezuela has signed contracts with the Russian Federation for the purchase of various weapons worth more than 4 billion dollars.
It should be noted that recently, in connection with the state of health of the Venezuelan leader, a number of Russian and world experts have expressed doubts about the expediency of granting loans and investing significant funds in the Venezuelan economy. At the same time, the Russian leadership expects that the investment will pay off by generating revenues from the development of Venezuelan fields and the sale of oil.
Ctrl Enter
Noticed a mistake Highlight text and press. Ctrl + Enter