The US Naval Research Authority conducted the first test of a Hyper Velocity Projectile (HVP) hypersonic projectile for a promising electromagnetic gun, reports resource
Popular mechanics
with reference foxtrotalpha.jalopnik.com.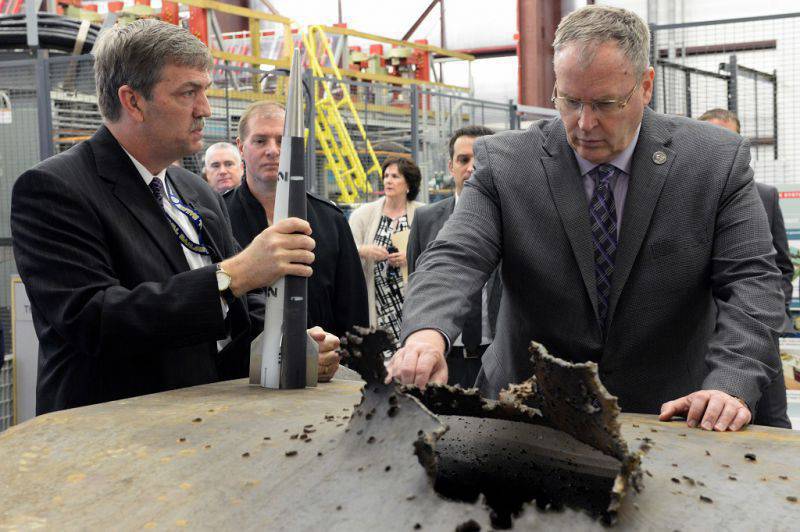 "The projectile is able to move six times faster than the speed of sound over a distance of 160 km, which is significantly superior to the existing ship guns. HVP is much more effective than traditional artillery shells because of the tremendous speed of movement and the possibility of adjusting the trajectory, "writes the publication.
Ammunition can be controlled in flight using the nearest drone or radar system of a warship. "All this allows it to become more deadly than ground-to-air missiles, and its speed will make defense against HVP almost impossible," the foreign portal notes.
According to the developers, "using the Aegis shipborne multi-functional combat information and control system, you can track an enemy fighter at a distance of about 30 km and shoot an HVP projectile at it from an existing 5-inch deck gun or railgun." In this case, the whole procedure (taking into account the time of flight of the projectile) will take only 15 seconds.
Due to the fact that the projectile does not need its own fuel, its price will be much lower than that of a cruise missile. "In addition, this system will improve the safety of destroyers and their crews," concludes the publication.