At the end of November 2015 in the Pacific
fleet
Four nuclear submarine missile carriers will return to Russia: the K-150 Tomsk, the K-419 Kuzbass, the K-331 Magadan and the K-44 Ryazan, which are undergoing repair and modernization at the Zvezda Far Eastern Plant.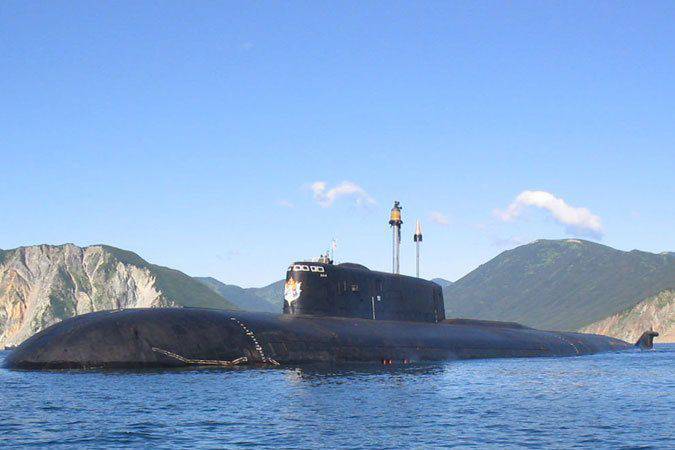 "By the end of November, the Tomsk, Kuzbass, Magadan and Ryazan rocket carriers will complete the modernization program at the Zvezda Far Eastern Plant and return to the Pacific Fleet," a shipbuilding source quoted as saying.
"Military Industrial Courier"
.
The source noted that the work on these submarines should have been completed in the 2013 year, however, for several reasons, the process was delayed for two years.
The nuclear submarine missile cruiser project 949A "Antey" K-150 "Tomsk" was accepted into the Navy in December 1996 year. In August, 1998 handed it over to the Pacific Fleet. Its repair and modernization will cost about 150 million rubles.
Nuclear submarine (nuclear submarine) 971 "Pike-B" K-419 "Kuzbass" is part of the 10-th division of the submarine. The contract for its repairs and upgrades worth 1 billion 10 million rubles was signed 17 August 2009. The works on the Magadan nuclear-powered ship of the same type will cost 163 a million rubles.
The strategic submarine missile cruiser of the 667BDR Kalmar K-44 Ryazan project has been undergoing repairs and upgrades since 2011.