Russia will not sue Ukraine for non-delivery of engines for 3's patrol ships, but the corresponding document has already been prepared, the correspondent told
RIA News
Director General of the Baltic Plant "Yantar" Oleg Shumakov.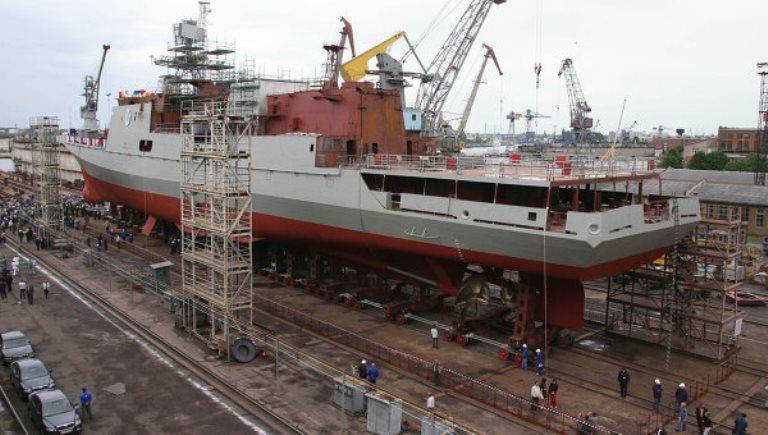 According to the contract, power plants for 6-frigates of the 11356 project being built in Kaliningrad should be supplied by the Zorya-Mashproekt enterprise. However, the shipyard received only 3 engine, the supply of the rest of Ukraine froze.
"The plant has prepared all the documents for filing a lawsuit, but the Ukrainian side has notified us that it cannot supply power plants for the fourth and subsequent frigates due to force majeure circumstances - in this case, we mean political sanctions. Thus, the contract is not terminated, but remains frozen, "said Shumakov.
Meanwhile, India expressed interest in the joint production of frigates of this project.
From 2003 to 2013, Russia delivered 6 frigates of the 11356 project. The first series of three ships is armed with Russian cruise missiles "Club-N", the second - with the BrahMos missiles.
"Having finished a series of three Indian orders, we very much hoped that India would extend cooperation with us, especially the Indian military department expressed that their naval forces need another three or four ships of this class. Now they are working on such a scenario in order to make such ships in their homes - of course, with our participation and under our patronage, "said Shumakov.
"We are inclined to believe that this will be a ship of the same class, but with slightly different weapons, since the technical capabilities
weapons
They are constantly developing, and I think that by that time there will already be something new that can be installed on this ship. At the same time, in terms of seaworthiness, the ship will be absolutely the same. Consultations are being held with Indian colleagues on all these issues, "the general director added.