Hello comrades!
I, Oleg Chuvakin, collect money for my story "Plagiarism on Demand", completed in April of 2015. I am not collecting for a paper edition. It's about money for work.
Gentlemen market publishers offer a manuscript is useless: "unformat", "does not fit into the serial policy", "take only novels, no stories are needed" and so on. I am well acquainted with such answers, and this time I will not even fuss. You can offer a story to magazines, but almost all literary "fatties" don't pay money or pay a penny. And few people today read these magazines.
For the first time in my life, I decided to try to raise money in an open way - through our favorite site "Military Review". In the West, such open funding is called a tricky word "crowdfunding" (crowd funding means literally making donations from the crowd; not the most pleasant term), but in Russia we will talk about the maintenance of people's pants on the author's stomach.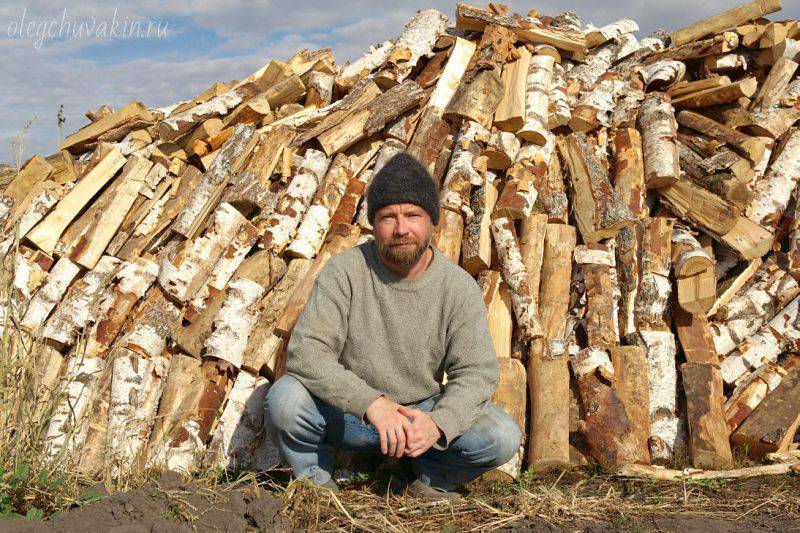 I invite everyone to whom my literary career is not indifferent, throw a penny in my cap. Whoever can, no minimum and maximum amounts, of course, is not set. Everyone who wants to receive an e-book should let me know his e-mail via "lichku" on the site (call sign Mart). All unsubscribers will receive files with the full electronic version of the story in several formats: .mobi, .epub, .fb2, .pdf. In order to avoid misunderstandings, the date and amount of the donation should be indicated in the letter. If the donor so desires, I will put his name (or pseudonym) in the list of patrons of art in a special preface to the book. This will be done at the end of July 2015. Keep in mind: the e-book will later be published online exclusively with this list of names. And another thing: those who donate 1000 rubles and more will receive a gift book (Heartless Name Victor) with an autograph as a gift (with no surcharge for shipping in Russia and with a surcharge abroad).
In addition to money, I will be glad to new readers: there are less and less of them in our market time.
My short literary biography:
I write artistic prose from 2002 of the year. Published in magazines: "Youth" (Moscow), "Literary Studies" (Moscow), "Gates of Siberia" (Tyumen), "Siberian Lights" (Novosibirsk), "Russian Echo" (Samara), "Far East" (Khabarovsk) , "Day and Night" (Krasnoyarsk), "Southern Star" (Stavropol), "Bely Bor" (Syktyvkar), "Noon. XXI century "(St. Petersburg)," North "(Petrozavodsk), etc.
Books on paper: "Second Prize" (2005); "Heart named Victor" (2010). Both published in Tyumen.
Nominee of literary awards: international competition V.P. Krapivin (2006 year, diploma), named after Astafyev (2007 year, the prize was not awarded). Winner of the competition "Literary criticism" (2009 year, Moscow, I place). The winner of the contest "Such a different love" (2011 year, "Samizdat", I place). In 2011, my story "The Kitten with Lilac Eyes" was included in a long list of the children's literature competition "The Book Book".
Reviews of literary critics about my work can be read here (published in the "RP" and the magazine "Moscow", 2005, No. 11) or here (published in "Siberian wealth", 2010, №9).
A few words about the product being promoted to the market (as mariners would say).
Realistic (with a fantastic element) story "Plagiarism on Demand" is addressed to adults and adolescents older than 14 years. First of all, it's still for adults, especially for those over forty, and better for forty-five, because the action takes place in the 1983 year. The volume of the manuscript is 300 thousands of characters, or 7,5 ed. sheet. In short, a rather big book: printed pages would be about two hundred. Working on the story took me seven months.
Abstract:
School story from the Soviet era, from the short era of the Secretary General Yu.V. Andropov. A tale of love and friendship. About love and friendship, to which a person is very difficult to reach. Especially if he is 15 years old ...
In the eighth "A" there is everything the same as in other classes of other schools of the provincial city: the class teacher and headman, hooligans and sycophants, troechniki and honors pupils, girls are beautiful and inconspicuous, boys are smart and athletic, residents of the first desks and inhabitants of Kamchatka ". There is also a "white crow" - Vitaly Chernitsky, a skinny bespectacled man, a lover of political information and writing fantastic stories with an ideological slant. His enemies mock at him. In one difficult day, a teenager who has just turned fifteen years old decides to repay his tormentors. Circumstances add up in his favor.
What will be the consequences of his decision? In a world that for some reason begins to bend before our eyes? ..
On my author's website "The Art Word", now you can read about 40% of the story (one part out of three).
Link
. The full text will go to those who funded it at the end of July 2015. The rest of the comrades will see the story in the public domain no earlier than September.
Of course, judging the story by 2 / 5 of its volume is, of course, difficult. Therefore, those potential readers who would like to know, as I write, can familiarize themselves for the beginning with my stories, which are fully available on the author's website. Here are links to two of them:
"Black Snowflakes, Purple Hair"
;
"Road to the sky"
. I deliberately give two texts with a large time interval - 2005 and 2014, for almost ten years they have shared these stories.
If a companion reader likes these stories, he can safely get a crisp bill from his wallet. The story is not worse than stories, but better.
Thanks in advance to everyone who did not pass by!
Oleg Chuvakin, 20 May 2015.
PS Join me in social networks:
Google+:
https://plus.google.com/+OlegChuvakin
;
Facebook:
https://www.facebook.com/oleg.chuvakin
.
For a direct link, use either a letter via internal mail on "VO" (nickname Mart), or a page
"Contact"
on my site.
Charles O.
PPS I almost forgot the most important thing. Money to transfer here, comrades:
- Sberbank card number: 4276 6700 2801 5450
- WebMoney: Z224752339678 and R270779356212
- Yandex.Money: 41001237631068
For those who are in another bank:
COMPLETE TRANSFER DETAILS TO ACCOUNT OF Sberbank CARD № 4276 6700 2801 5450:
Recipient:
CHUVAKIN OLEG ANATOLYEVICH
Account number:
40817810267100518005
Payee's bank:
SB RF N 29 TYUMEN CITY G.TYUMEN
BIC:
047102651
Correspondent account:
30101810800000000651
PPC:
720302020
INN:
7707083893
OKPO:
02816786
BIN:
1027700132195
Update from 24 May:
Today I sent the files to those who supported me. Not all comrades who sent me the money gave their email addresses or nicknames to VO. I appeal to all who are "classified": write to me in the "lichku" (Mart)I will send you a link to the files. Thanks for the support!Update from 30 May:
Today I sent by mail (by registered parcels) paper books "A heart named Victor" to those residents of Russia who translated 1000 rubles or more. Some comrades abandoned the paper book; others did not tell me their addresses. Write me in "lichku" (Mart), I will gladly send you books. Once again, thank you all for your support!