The Sicilian Administrative Court revoked the permission to build a US Air Force base near the city of Nishemi, where 3 giant locators that are part of a high-frequency satellite communication system ("Mobile User Objective Sistem", MUOS) have already been installed.
Century
.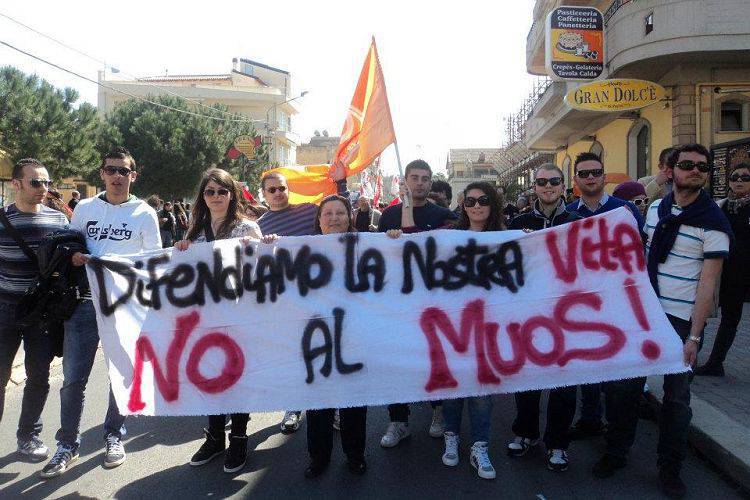 "This US Department of Defense program, consisting of five satellites and four ground stations, is in the development stage and provides for satellites to be put into orbit during 2015. If this happens, the system will allow us to coordinate US naval, air and ground forces, no matter where in the world they are located, "explains the publication.
Three other stations are located in Virginia, Australia and Hawaii.
The municipality of Nišemi made a decision to prevent the construction in 2009, practically from the very beginning of work that began near the residential sector. Residents began to hold protest demonstrations and pickets. Opponents of MUOSa supported their arguments with evidence about the dangers of the station being built for the environment and human health.
According to doctors, "the strongest microwaves emitted by 46 station antennas may in the future provoke serious diseases in Nishemi residents, such as cancer, leukemia, increased cases of cataracts, childlessness".
In addition, according to experts, the station will affect the local flora and fauna, will interfere with medical equipment in hospitals.
"One of the four ground stations of the most modern military communications of the USA is installed in Nishemi. Should we feel more relaxed? It seems to us obvious that our land will become a priority military target, "says the documents of the movement" No MUOS ".
All these years, the activists continued the struggle and, according to local media, "did the impossible: in February the Palermo court finally had to recognize MUOS as harmful to health and the environment and by its decision prohibited the continuation of work".
From above, they tried to put pressure on the Sicilian administration and law enforcement agencies, but to no avail.
And recently, the "Legal Administrative Council of Palermo rejected the protest of the State Bar and confirmed the illegality of the construction of the American military station in Sicily," the publication said.
Now on the site of MUOS, the townspeople dream of opening the Museum of Ecology and Science, which would attract an additional stream of tourists to Nishemi.