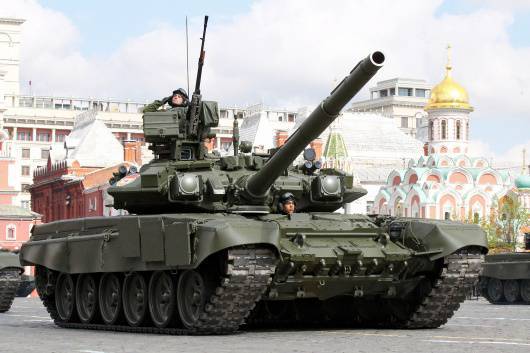 The next deliveries of new military equipment began in units and units of the Southern Military District. These are trucks and vehicles,
Tanks
, infantry fighting vehicles, self-propelled artillery systems, armored personnel carriers.
Deliveries and other types of equipment. Only automobile and armored vehicles from the beginning of the year received more than 250 units. They are distributed among the formations and military units deployed in the Volgograd Region, Dagestan, North Ossetia and the Chechen Republic.
Among the new products are various modifications of KamAZ and Ural heavy vehicles. More than 30 Tiger-M armored vehicles were sent to the reconnaissance units of the military district. Approximately 50 wheeled armored personnel carriers BTR-82 and over 130 of new infantry fighting vehicles BMP-2 were put into service with motorized infantry units.
In addition, the tank units of motorized rifle formations updated their 10 fleet with modernized T-90 tanks. For their ability to overcome high obstacles, as if jumping over them, these combat vehicles are called "flying tanks". Artillery units received about 20 self-propelled artillery systems 2С19 with an advanced control system that provides automation of guidance and restoration of gunfire.
"Until the end of 2011, the troops of the southern military district are expected to receive even more 700 units of modern samples of automobile and armored vehicles," said Colonel Igor Gorbul, press secretary of the Southern Military District troops commander.