Assistant commander of the Central Military District, Colonel Yaroslav Roshchupkin announced the transfer of a link of Mi-24 attack helicopters, Mi-8 transport-combat helicopters and Forpost drones to the territory of Tajikistan, where the forces of the Collective Security Treaty Organization are being checked.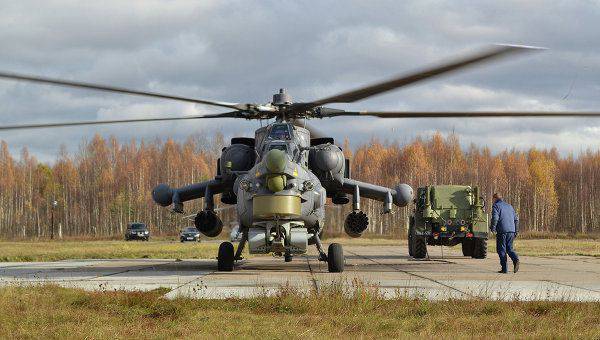 "During training and combat operations to combat illegal armed formations (IAF) in mountainous and mountainous terrain
aviation
will provide reconnaissance and search, the landing of tactical airborne assault forces, covering the columns on the march, deploying troops in battle formations and advancing to the lines. The main goal of the training is to develop common approaches to countering illegal armed groups, working out joint tactical actions, organizing a communication and control system, "RIA quoted him as saying.
"News"
.
In addition, a subdivision of the Ivanovo airborne forces unit arrived in Tajikistan to work out the coordination of actions of electronic warfare units, protection of communications and communications in the Shaartuz district of the Khatlon region.
"The military contingents took part in the command and staff training to plan a special training operation to counter illegal armed formations in mountainous conditions in accordance with the tasks and conditions of the training environment," the press service of the Russian Defense Ministry said.
In addition, some of the Russian servicemen are preparing for parachuting in the mountainous desert region.
"For the units of the Russian Airborne Forces operating as part of the CSTO CRRF, this will be the first mass landing using the Arbalet special-purpose parachute systems in this difficult mountainous region. The landing of the parachute assault forces of the Russian contingent will be carried out on an unfamiliar landing site, "the press service noted.