Unlike most
tanks
world, with 2, or even 3 machine guns, the Russian T-14 is armed with only one 7,62 mm machine gun mounted on the roof of the tower. Lev Romanov in his article for
Messenger of Mordovia
trying to figure out whether this is a serious shortcoming.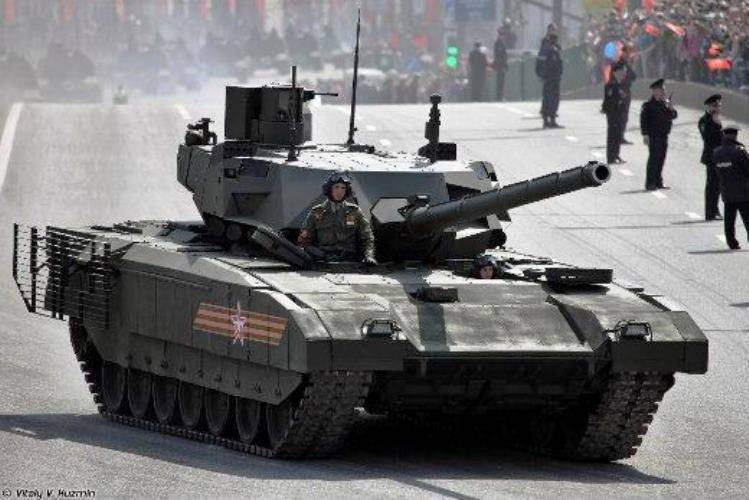 "When the first photos of the T-14 tank with a declassified view of the turret appeared on the Web, many were surprised that, apart from being mounted on the roof of the turret, there was no twin machine gun next to the cannon. The refusal to deploy auxiliary armaments here is quite understandable. The fact is that the embrasure located next to the instrument is a very weakened zone. According to the experience of numerous wars and conflicts, this leads to the defeat of the tank, "the expert writes.
He notes that non-classical tanks being created are usually not equipped with a coaxial machine gun. For example, he cites a photo of an American TTV tank pilot and Jordan-South African TARIQ Falcon 1.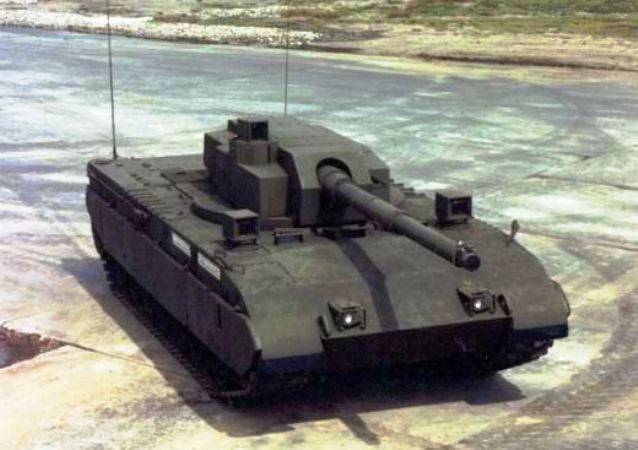 Ttv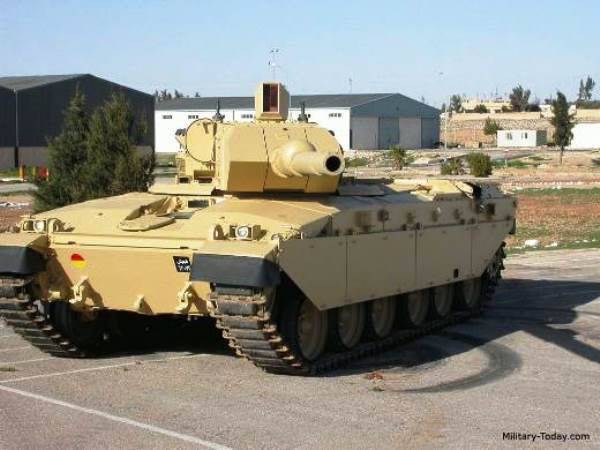 TARIQ Falcon 1
According to Romanov, the T-14 machine-gun unit "is in the most advantageous place, it allows shelling of targets practically in the radius of 360 degrees, moreover, the commander and gunner-operator can switch the work of the machine gun to themselves."
"For those who believe that the 7,62 mm machine gun is not effective enough for some purposes, it is worth mentioning that the T-14, like its older brothers T-90 of various modifications, will necessarily be equipped with a highly efficient system for remotely detonating a projectile on a trajectory," writes the author.
In addition, Romanov notes, at the current exhibition of weapons in Abu Dhabi, the T-90CM was demonstrated with a new remote-controlled machine gun installation of the 12,7 mm caliber. And this installation, according to the expert, in the near future may well appear on the Armata tank.