EU authorities have decided to resort to decisive measures in the fight against illegal migration: Brussels asked the UN to give permission to use military force in the Mediterranean, writes
"Expert"
.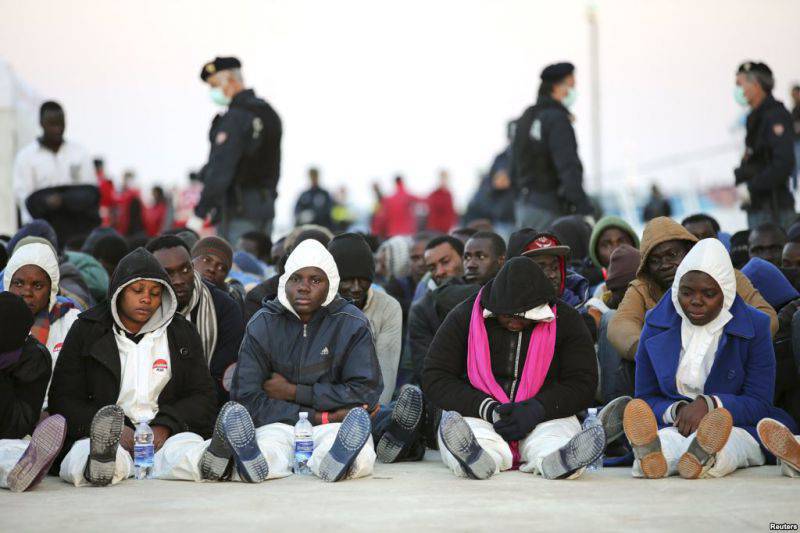 The problem of illegal migrants was discussed during an extraordinary summit in late April, at the end of which German Chancellor Angela Merkel stated that it was decided to "put an end to the smuggling business."
The European Commissar for International Affairs and Security, Federica Mogherini, is in charge of developing plans for an international military operation to combat smugglers, headed by the European Union. She has already stated that Brussels will need a resolution that will allow the use of military force against the smuggling ships in the Mediterranean.
"The 30-page combat plan developed by Federica Mogherini's ministry on the basis of the anti-piracy operation Atalanta in Somalia and adopted on May 5 in Brussels can find the main points of this struggle: to find, seize and destroy smugglers and assets of smugglers before they will take advantage. To implement the plan, you will need search satellites, special forces units, warships, "notes
"Expert"
.
However, the likelihood that Federica Mogherini will receive a mandate to use force in the Mediterranean is extremely small.
"The main difference between the European operation in the Mediterranean and Operation Atalanta is that in Somalia the military fought armed pirates. In the Mediterranean, however, will have to deal with vessels transporting hundreds of migrants. Meanwhile, international law prohibits warships from seizing and sinking such vessels, "the article underlines.