The Verkhovna Rada of Ukraine adopted the law "On the legal regime of martial law", which provides for the internment of Russians living in the country.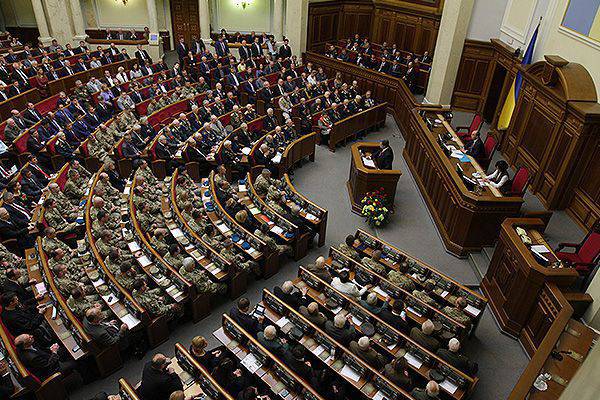 "Measures of the legal regime of martial law under the law, in particular, are: (...) internment (compulsory settlement) of citizens of a foreign state who threaten with attack or aggressions against Ukraine," the newspaper quotes from the explanatory note to the bill
"Sight"
.
In addition, when martial law is introduced, labor service for able-bodied citizens will be automatically introduced, as well as a ban on meetings and assemblies, the possibility of forced alienation of property, curfews and restrictions on freedom of movement.
The document notes that "martial law is a special legal regime that is introduced in Ukraine or on its individual territories in the event of armed aggression or threat of attack, danger to the state independence of Ukraine and its territorial integrity."
Martial law will be introduced after the approval of the relevant decree of the President by deputies of the Verkhovna Rada.
According to some analysts, the consideration of new laws on martial law may suggest that the government plans to introduce this regime in the country.