Western "experts" continue to discuss questions about how to involve Russia in a big war in Europe. Lithuanian information resource
Delphi
publishes the arguments of Professor J. Michael Waller, a well-known information war specialist in the West. According to Waller, even Lithuania has "all the possibilities" for Russia to "move from attack to retreat." To do this, according to the professor, Lithuania should constantly initiate in the UN the adoption of resolutions on the violation of human rights in Russia and the environmental danger from the Russian Federation.
From Waller's interview to the mentioned Lithuanian portal:
Lithuania is a member of the UN Security Council. I do not know everything that you are doing, but it seems to me that this is an ideal position to fight for the rights of others, if it is known that Russia will impose a veto. But it is beautiful! When you know what Russia will veto, you can initiate many resolutions. Every time Russia places a veto, everyone will pay attention to its crimes. When you know that representatives of the Kremlin in the UN Security Council have the right of veto, the first impulse is not to represent anything. But you can look at it from a different point of view: you can provoke Russia to impose a veto on everything that seems good: what is connected with human rights, security, the right to self-determination. Make them defend themselves. So they will lose the right to take the initiative, they will look bad, their relations with other countries will become more complicated, and it will cost you nothing.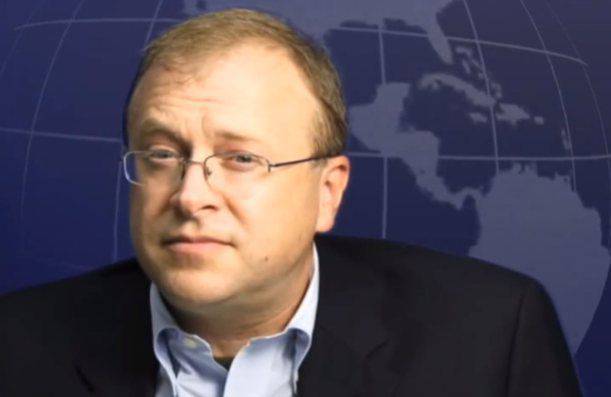 Further, the professors, as they say, carried:
The resolution may talk about the threat to environmental safety in Lake Baikal. The Buryats created a movement; they want to preserve Baikal, since their home is here. That is, you can make a resolution in the Buryat language, just for provocation. And so you can raise the issue of self-determination of the Buryats in the UN, this will definitely support Mongolia, some other countries of Central Asia. You lose the vote, but this is not important. It is important to win diplomatic debates, make the world pay attention.
It seems that the West has recently managed to develop both Buryat mania and Buryat phobia. They consider the Buryat tankers in Ukraine, but they talk about the Buryat associations for the preservation of Lake Baikal.
Waller also states that it is necessary to raise the issue of the status of the Kaliningrad region, as well as to provide "support" to the Crimean Tatars.
Well ... In this case, Russia (or, for example, Kyrgyzstan, Armenia or Tajikistan) may well in the UN Security Council on a permanent basis raise the issue of the rights of blacks and Indians in the United States, the status of Texas, Hawaii and Alaska, as well as the environmental threat in the gulf of mexico. Professor Waller does not need to forget that information warfare is a two-edged thing ...