The test program of the military transporter A400M will continue, despite the recent car crash in Spain, reports
MIC
with reference to an Airbus representative.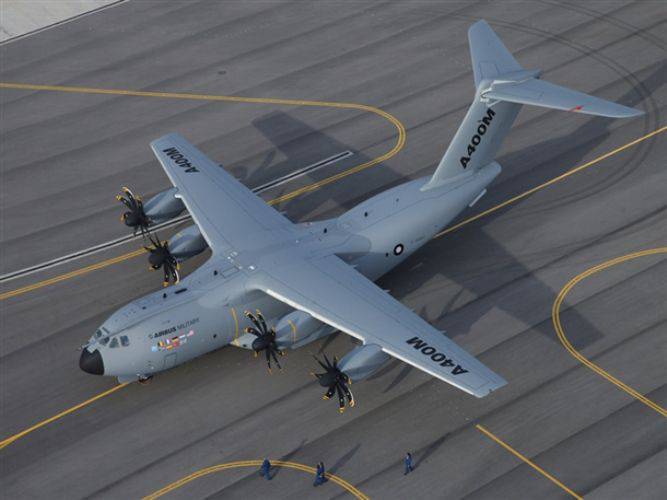 "We are not suspending our own flight test program," the company said. Earlier flights of these machines were banned in Britain, Germany, Malaysia and Turkey.
The fall of A400M occurred on May 9 in Spain. According to media reports, "around 13: 00 local time (14: 00 Moscow time), the plane crashed into the Coca-Cola plant shortly after takeoff, six people were on board, four of them died, two were hospitalized in a critical condition."
It was the first test flight after assembly. A minute of silence passed in all European offices yesterday in memory of those killed in the crash.