The district court of Kiev arrested 19-year-old resident of Vinnitsa on charges of killing police officers, reports
Lenta.ru report
message prosecutors Kiev.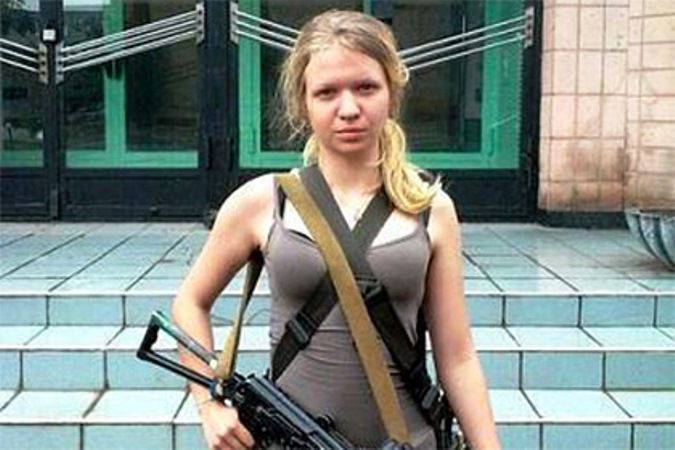 Personal page of Vita Zaverukha "VKontakte"
The girl was detained by law enforcement officers as part of the investigation into the attack on the gas station on the night of May 4 in Kiev.
"It was established that the girl, being in close relations with three suspects in the murder of policemen, participated in organizing the shelling of a traffic police post in Bykovnya, which was committed on the eve of May 2, by the same group of persons," the prosecutor's office added.
According to the release, "The Dniprovskiy district court of Kiev, at the request of the investigator, chose a measure of restraint for the girl in the form of detention with the alternative of making bail in the amount of 3 million 654 thousand hryvnia."
In the Dnipropetrovsk district of Kiev, an attack on police officers occurred on 4 in May on 3: 00. The police patrol was shot, allegedly from an automatic
weapons
. Armor 3 found near the scene.
An attack on a police post on Brovarskoye Highway in Kiev occurred on May 2. No casualties were reported during the incident.
"They detained three who shot at the police at night. Another killed in a shootout. A gang of scumbags. One of the arrested 98 year of birth "
, - wrote Avakov in "Twitter".
According to the resource LB.ua, the girl arrested in this case is "a native of Vinnitsa, Vit Zaverukha, who is known as a volunteer of the" Aydar "battalion participating in a special operation in the Donbass".
The resource also lists the names of three other detainees: "The first accused is 20-year-old Yevgeny Koshelyuk, born in the Kharkiv region, served in the Azov, Aidar, and Tornado battalions. The second is 17-year-old Andrei Romanyuk, who was a sniper for one of the volunteer battalions. The third is Nikolai Monishenko, a native of Kiev, a student of the Dominant Kiev school's 11 class. In addition, 23-year-old Vadim Pinus, a native of the Kharkiv region, was shot dead during the arrest. "
Vita Zaverukha had previously come to the attention of journalists. She is known for her radical nationalist views.
"In particular, on one of the photographs published on the Internet, she throws up her hand in a Nazi salute, poses on the other with a weapon against the background of a flag with a swastika, on the third she is captured in a military uniform, holding in her hands a shot of a grenade launcher, which is written with a felt-tip pen" Death to the Orthodox ""
- reminds Lenta.ru.