At OAO ZNT (Nizhny Novgorod Ship) yesterday launched the 2 boats of the integrated emergency rescue support (project 23040) for the Ministry of Defense of the Russian Federation, reports
RIA News
.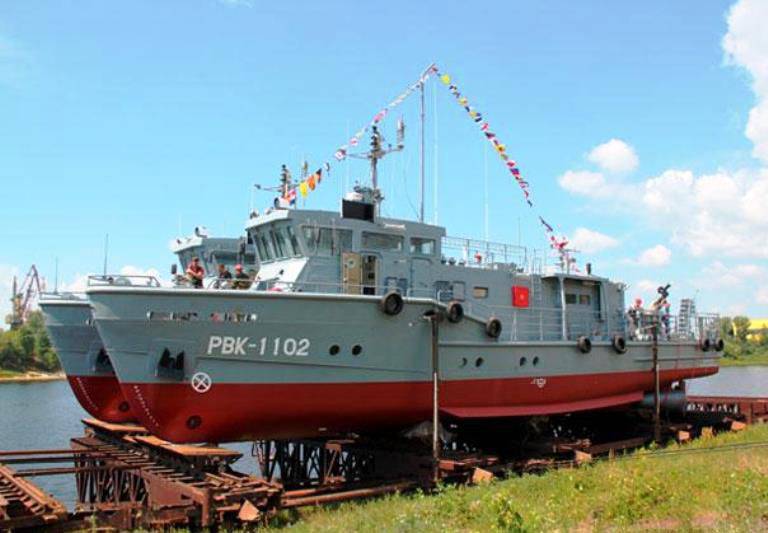 23040 project boats
The contract for the construction of 16 of such boats was signed in March of 2013. In two years, the customer has already received 10 of boats (in 2013-m - 4, in 2014-m - 6).
"At present, the plant launched four of the six remaining boats on the contract: two were launched on April 29 and two today (on May 5). The remaining two vessels are planned to be launched until the end of May, "the plant representative said.
"It is planned that in the summer they will be handed over to the customer," he added, noting that "the contract will be executed ahead of schedule."
As explained at the plant, "compared to the most famous" Flamingo "boats and their heirs, the 23040 vessels have a higher power level and ice class, which allows them to work on external roads with distances from shelters to 50 miles.
According to the manufacturers,
"The boat is intended for diving support of underwater-technical works at sea excitement up to three points, participation in rescue, hydrotechnical and ship-raising operations, extinguishing fires on ships and vessels, search for sunken objects with the help of a towed sonar, search for people who are left behind when help of night vision thermal imaging system ".