During her arrival in Moscow, Angela Merkel may meet with opposition members who will ask her not to lift the anti-Russian sanctions, the newspaper said
Look
with reference to "Izvestia".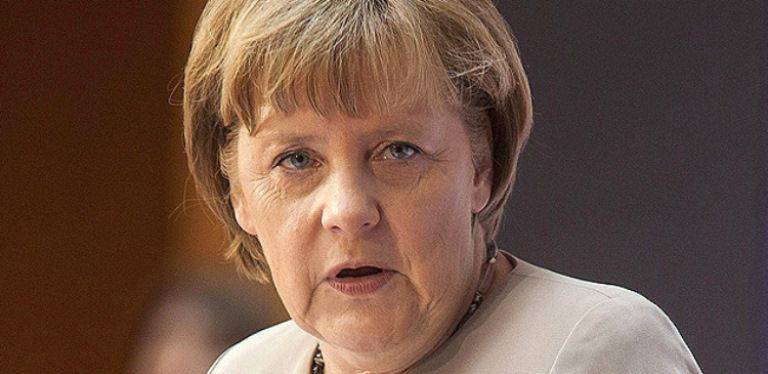 The time and place of conversation with the Chancellor has not yet been determined.
"The meeting may take place 11 May, if the visit of Mrs. Merkel will last two days. So far, we have not received confirmation from the German side, "a source in opposition circles told Izvestia.
He said that opposition representatives gathered on April 30 to discuss the upcoming meeting.
"Alexey Navalny, Vladimir Milov, Ilya Yashin, Leonid Volkov (a member of the central council of the Progress Party) and others took part in the discussion. At the meeting, they outlined a number of points that are planned to be discussed with the German Chancellor, "said the source.
According to him, the non-systemic opposition plans to call on Merkel to continue a tough sanctions policy towards the Russian Federation.
"We intend to ask not to lift sanctions from Russia. Yes, this is a destabilization of the Russian economy, but, from our point of view, this is one of the possible engines for a change of power. We also believe that it is necessary to tighten sanctions against specific individuals in the country, the source said. - You can not weaken the sanctions against Russia, as required by many EU countries. Yes, Russians will be worse off by new sanctions, but the end justifies the means. "
The oppositionists also discussed candidates who will go to meet with Merkel.
"The most likely candidates are Alexei Navalny and Mikhail Kasyanov, whose Progress Party and RPR-PARNAS recently joined forces to participate in the elections. It is likely that the opposition will be represented by Ilya Yashin, the Gudkovs, the youngest or the oldest. Other candidates were also considered, "the source said.
According to Gudkov Sr. (ex-deputy of the State Duma), the meeting with the Chancellor can be held at the German Embassy. "I haven't received any invitations yet," said the oppositionist.