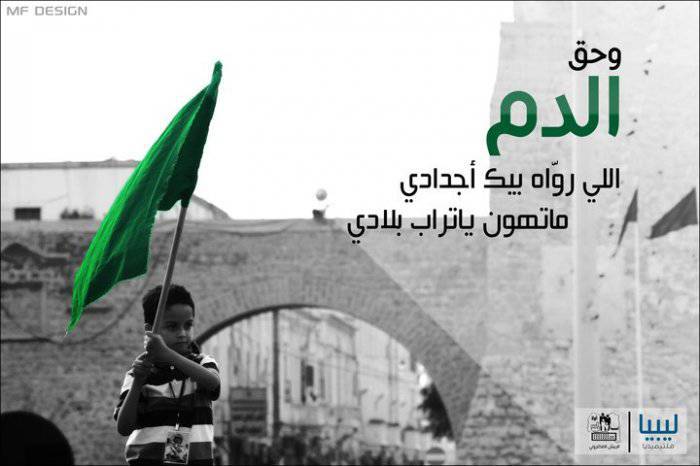 "... the right-wing French newspaper Le Figaro admits that units of armed patriots with heavy artillery and
tanks
Ragdaline also retains control in Jmeil, al-Assah and Ajaylat in the west. The threats from the traitors in the PNS and NATO were answered by a case in which the patriots killed one of their leaders, Fatah Al Idrisi, and continue their tactics of decapitating enemies, which increases confusion, demoralization and disorganization among them. If the NATO media say so, then we must assume that the reality is even more unfavorable for this aggressive military organization led by the Pentagon, in which Canadians and Europeans are just another occupier of Libya. "
http://resistencialibia.info/?p=1084
The French imperialist newspaper "Le Nouvel Observateur" in the 6 October chronicle admits that armed people are repelling the traitors' offensive against Sirte, who mobilized thousands of well-armed mercenaries at the expense of NATO in the United Arab Emirates and Qatar. A resident of Sirta said that not only the military, but every citizen is a fighter who has lost loved ones from the merciless NATO bombings over the past few weeks. He said angrily: "NATO is killing innocents. I do not forgive. "The resistance of Sirte stunned the world and calls for the fight against imperialism!
http://resistencialibia.info/?p=1081
OZYSM: Reuters reports that the "final attack" of the rebels in Sirte is close to choking:
"Forces loyal to Muammar Gaddafi are holding back government forces [read: NATO rats!] Trying to seize the homeland of the former Libyan leader on Thursday, making predictions about the end of the battle too optimistic," Reuters said.
"(Bandits from the NPC) do not demonstrate any progress in moving to the center of Sirte in the last 24 hours" - Reuters
"We have a lot of dead," says one of the NPS militants
This implicitly indicates that the rebels entered the city with the knowledge of the army of the Jamahiriya, their advancement is controlled by loyalists.
Reuters quotes civilians who claim that most of the advocates of Sirte are ordinary people "fighting for their homes and their dying children", "who have lost their brothers. Mothers and sisters." The article also contains statements accusing NATO of this development of events.
http://af.reuters.com/article/libyaNews/idAFL5E7L62TB20111006?sp=true