The Slovak Defense Ministry will procure 9 American Black Hawk helicopters, which will replace the outdated Mi-17, reports
Lenta.ru report
with reference to Reuters.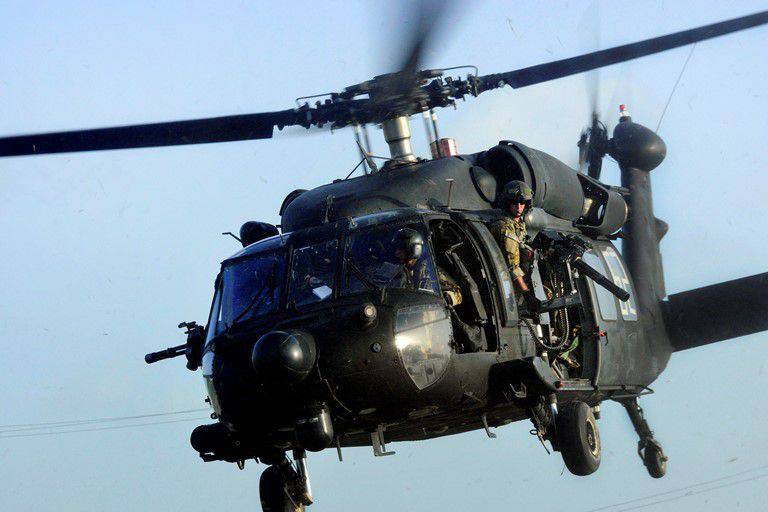 "The decision to reduce our dependence on Russia was made immediately after the start of the conflict in Ukraine, and at the moment we see that this decision was right," said Defense Ministry spokesman Martin Kambalik.
According to him, "the conflict in Ukraine forced many countries in the region to increase military spending and seek help from Western suppliers
weapons
". Now Slovakia is spending on military needs of the order of 1% of GDP, but promised the NATO command to 2020 to increase this share to 1,6%.
"We needed to repair a part of the equipment, but EU sanctions closed the import of Russian spare parts," the officer explained.
Until 2017, the Mi-10 (export version of the Mi-17) will be replaced by the 8 helicopters. The value of the Black Hawk purchase contract is around € 261 million.
The Russian defense industry complex considers this situation as a lost profit. "A few years ago, Slovakia was considering the possibility of upgrading the Mi-17 in Russian enterprises, in order to keep them in service for at least 10 years. But under conditions of mutual sanctions, this is now impossible, and the cars will be decommissioned in the next year or two, "an informed source told Lente.ru.
Currently, Slovakia is considering the possibility of purchasing up to 12-ti Swedish JAS 39 Gripen, which should replace the Russian MiG-29.