The Gazeta Wyborcza publication published an article by journalist Bartosh Veliński, who indignantly commented on the appeals of the Polish professor and philosopher Magdalena Schrody to be strong and stop quarreling with Moscow, saying that she doesn't understand who will stop at nothing to revive the Russian empire. "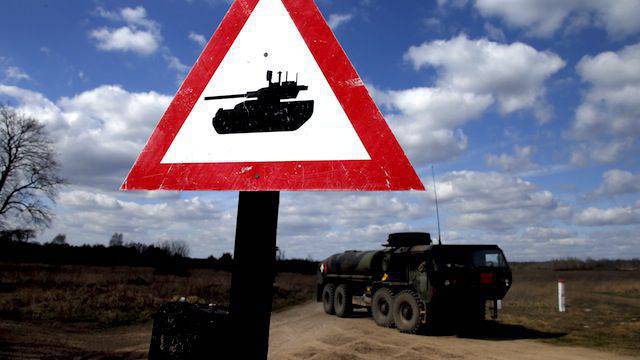 "Ideas for improving Polish-Russian relations go further and further. We were already offered to call Putin or stop teasing the Kremlin bear. And now Professor Magdalena Schrod wants Poland to, in fact, capitulate to Russia, "- quotes an excerpt from the article
RT
.
A Polish journalist notes that "the grain sown by the Kremlin propaganda brings an unusually rich harvest." According to him, earlier supporters of Moscow wrote about the Slavic brotherhood and frightened American imperialism, but Professor Schrode managed to bring the discussion to a new level. In particular, she wrote that Poland responds to the aggression of the Russian Federation in Ukraine, strengthens the army and does not allow Russian bikers into its territory because of its own fears, complexes, phobias and weaknesses.
"I understand that the professor demands that we be above it. They allowed the bikers to drive through Warsaw with flags on which the hammer and sickle, and maybe the image of Stalin, who is becoming more and more esteemed in Russia. So that they remind us how the Poles guarded the Jews in the ghetto. After all, they can not be offended for it, because the insult, as the madam professor writes, is connected with a feeling of a threat to self-esteem and weakness and insecurity. We must also give up on the fact that Putin set fire to a neighboring country, "the journalist said.
According to him, Professor Shchroda ignores information about Russian provocations
aviation
and submarines, mobilizing the allies of Russia and increasing the activity of the Russian propaganda apparatus, and also does not draw conclusions from
stories
Poland.
"I would also like to live in friendship with Russia, and instead of purchasing the Patriots, I would prefer to build kindergartens, but we have such times, so there is no other way," concluded Velinsky.