The lead frigate "Admiral Grigorovich" (project 11356), built in Kaliningrad at the Baltic factory "Yantar" completed the first exit to the sea as part of factory tests, reports
MIC
with reference to the press secretary of the company Sergey Mikhailov.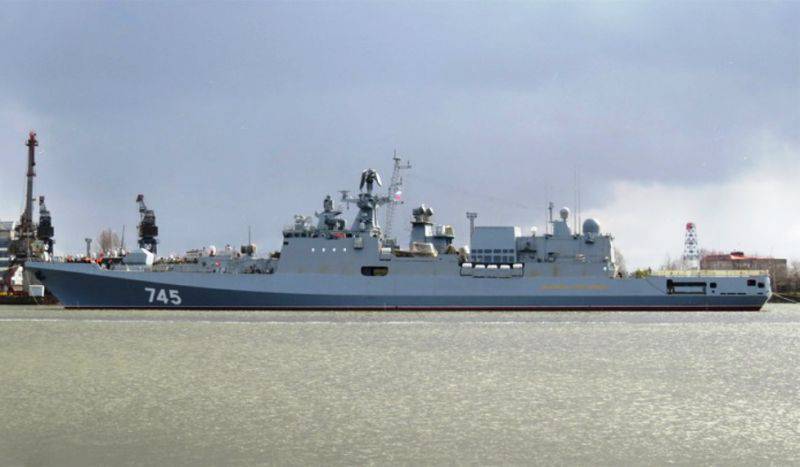 "The guard ship Admiral Grigorovich, which was at sea from April 24, completed its first voyage under the sea trials program and returned to the delivery base at the port of Baltiysk," Mikhailov said, noting that "during this release, the main energy the installation of the frigate, as well as the general ship systems - navigation, navigator, and others. "
According to him, "the tests were provided and controlled by the crew of the Admiral Grigorovich, the transfer team and representatives of the counterparty plants." There were a total of 350 people on board.
"The next exit to the Baltic Sea will be a new frigate after the May Day holidays, if the weather permits," Mikhailov added. The transfer of the Navy ship is scheduled for August.
The frigate was laid in December 2010, launched in March 2014. Amber will build another 6 such ships for the Black Sea
fleet
.
Help MIC:
"The patrol ships of the 11356 project are designed to carry out combat operations in the ocean and on the sea independently and as part of a ship compound. The frigates are capable of destroying enemy submarines, carrying out anti-ship, air defense and anti-submarine defense of warships and ships, support the actions of ground forces, and ensure the landing of an amphibious landing force. "