Former head of the Lithuanian Ministry of Foreign Affairs, Povilas Gilis, published an article entitled "Extreme Relations between Lithuania and Russia," in which he noted that the anti-Russian rhetoric of the Lithuanian authorities had become "a real headache for European politicians who had not yet lost their mind" Victory in Moscow "at least at the minimum level" turns the country into a "marginal".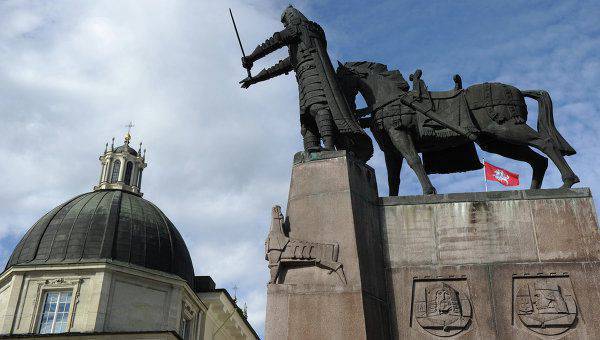 "I think in Lithuania there are two opinions competing with respect to our political radicalism, extremism. Those who think that Lithuanian patriotism should be measured by the degree of hatred towards Russia, they think that everything is "cool". But there is another part of the citizens of Lithuania who do not believe that we should incite, encourage the conflict between the East and the West. They are well aware that the forces of Lithuania in this clash of civilizations are modest, and they fear that Lithuania may become just a pawn in a big political game, "the newspaper quotes from the article.
"Sight"
.
Gilis said that Lithuania had become the only state of the European Union whose representative would not be at the celebration of the 70 anniversary of the Victory over fascism in Moscow.
"In an effort to stand out, we lost common sense," said Gilis.
In addition, in the opinion of the former minister, Lithuania's position seems to demonstrate the logic of expectation "when an unreasonable Europe will reach the level of Lithuania".
"Usually moderate Prime Minister Algidras Butkevicius stated that Lithuania, refusing to participate in the celebration, is doing the right thing. Therefore, all of Europe is doing wrong, "Gilis concluded.