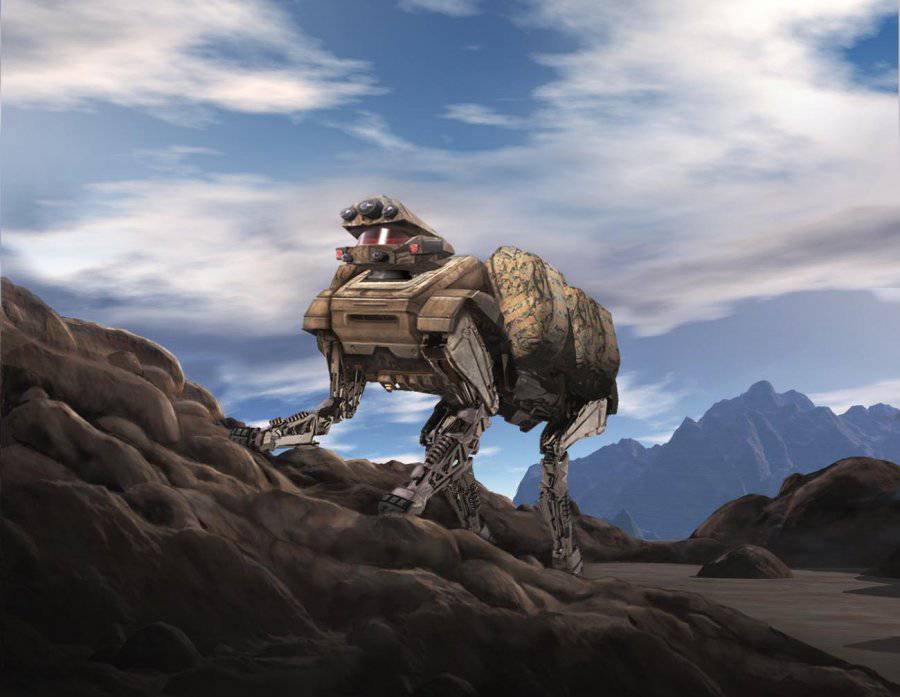 Boston Dynamics has developed a larger version of the BigDog robot, the LS3 robot, and has already begun testing it.
The world-famous manufacturer Boston Dynamics gained fame by creating walking robots. The Pentagon Advanced Research Programs Directorate DARPA approached the company with a business proposal to create a larger model of BigDog robot that moves on four limbs.
Order value was 32 million dollars. After the end of the next IEEE 2011 International Conference of the Year, which is dedicated to the problems of robotics and intelligent systems (2011 IEEE International Conference on Intelligent Robots and Systems), some subtleties of the project were revealed, which were described by Marc Raibert, the founder and head of Boston Dynamics.
The purpose of the LS3 robot (Legged Squad Support System) is the same as that of the BigDog robot. It will be used in the direction of movement of goods over rough terrain. But if the BigDog robot could lift cargo weighing about 150 a kilogram and the power reserve was 20 kilometers, then the new development in the form of an LS3 robot could be loaded with a load of 180 kilograms and moving 30 kilometers. In the new design of the LS3 robot, it is also called BullDog and AlphaDog, some points have been modified by the engineers of Boston Dynamics and now it moves more quietly than BigDog does. In addition to its characteristics added such moments as the ability to overcome obstacles and self-lift as a result of the fall.
During the conference, Mark Raybert was shown a video, the main character of which was the robot LS3. There were moments when he walked and ran across rough terrain, and as if two people tried to drop him, he remained unmoved.
Another project of the company Boston Dynamics attracted the attention of a wide range of people. This is the robot Petman, moving on two legs. The demonstration by Mark Raibert literally shocked the participants of the conference with his participation. It shows how Petman is kneeling, can squat, and wring out from the floor. So far, company manager Mark Rabert does not give permission for the display of this video for a wider range of readers. But soon, everyone will have access to it.