Foreign weapons turn Russia into a banana republic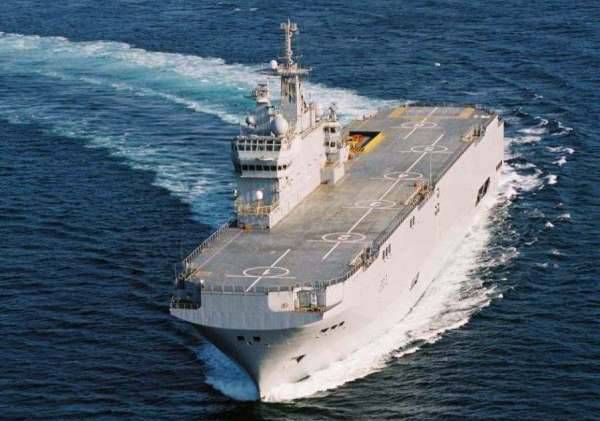 On the eve of the recent resignation of Finance Minister Alexei Kudrin, President Dmitry Medvedev once again stressed that defense spending was, is and will be a priority, and that any attempts to reduce them are unacceptable. At first glance, the statement of the president and his firm position (so rarely, by the way, demonstrated by Medvedev) can only be applauded, because, perhaps, for the first time in recent years, the head of state, judging by his statements, has so seriously bothered with the problems of Russian Armed Forces.
But does it mean (or rather, does it guarantee) the presidential statement that the Russian army and navy receive all the necessary armaments that they have been deprived of for many years due to chronic underfunding of the defense industry? Does this mean that our long-suffering MIC can now breathe, as they say, with full breasts? Formally, yes. After all, the president quite clearly defined the funding priorities. But what happens in real life?
I do not want to engage in forecasts, but most likely, this is what will turn out. Just a couple of weeks ago, the Chief of the General Staff of the Armed Forces of the Russian Federation, Army General Nikolai Makarov, did not regret giving warm words to the French Caesar self-propelled artillery. The Chief of the General Staff was impressed by the firing range of the French gun (42 km) and the time of bringing the gun into combat readiness (about a minute). The Russian ACS Msta-S does not possess such characteristics, which caused the general's displeasure. However, this time the Russian gunsmiths worked not just quickly, but lightning-fast, saying the other day that they were ready to upgrade the Msta, after which its range of fire would grow from 29 to 41 km. This will be possible after equipping the SAU with a new, longer barrel. Plus, NPO Mashinostroitel developed 8 projectiles for Msta, including projectiles with programmable and radar fuses. But ... the fact is that the Ministry of Defense is not ready to purchase them before 2015-2017, explaining its reluctance by the fact that artillery depots are filled with shells fired during the Soviet era. Moreover, shells are stored in warehouses from the times of World War II, which, due to their characteristics, do not at all correspond to modern standards. Thus, the shells of the same party can have different weights, which makes it almost impossible to accurately calculate the firing of the Msta digital guidance system. Because of this, the dispersion of shells at maximum range for this type of ammunition (19 km) ranges from 50 to 100 m, while in the USA and Europe the dispersion tolerance when shooting at 40 km (!) Is from 10 to 30 m According to representatives of the Ministry of Defense, the purchase of new projectiles can be started only after the old projectiles are disposed of, for which, of course, money is also needed.
It turns out a vicious circle. Warehouses filled with old shells, money for their disposal or not at all, or is, but not enough. Accordingly, no one is going to buy new shells, since there is no place to store them. This means that the modernization of the Msta is meaningless, since the firing range of the old projectiles, even with a new, longer barrel, will still be lower than that of the western counterparts. And what in this case will go the budget? Or rather, who will they go to?
The situation is even more complicated with the T-90 tank. An export modification of this tank costs $ 2,5 million, while, according to Russian Army Commander-in-Chief A.Postnikov, the Russian army buys tanks for 118 million rubles. ($ 3,65 million). Where does this price come from? And for some reason, no one wants or can not explain one more thing: why has the price of a tank over the past 10 years increased 10 times? Moreover, the T-90 itself has changed slightly.
No one can explain why the Mistral helicopter carriers are bought from France. No doubt, Mistral is a good ship, but one should not forget that shortly before the collapse of the USSR, Soviet designers developed a project for Ulyanovsk-class nuclear aircraft carriers (1143.7 project), which were much more complicated than Mistral. Moreover, the first ship of this type was laid in 1988 in Nikolaev, but thanks to the Gorbachev restructuring, which ended in the collapse of the country, this ship died without being born. Nevertheless, the fact remains: a quarter of a century ago, our designers developed much more sophisticated ships than the Mistral helicopter carriers. And now, after all the Gorbachev-Yeltsin "reforms", engineers who can develop a ship of a similar class remained in Russia. True, this is unlikely to be necessary, because now it is easier to buy everything that is necessary (is it necessary?) Abroad. And it would be okay if our military industrial complex was overwhelmed with orders for the years ahead. There is no: many enterprises hardly make ends meet, but our high-ranking officials prefer to feed not foreign workers, but their own.
On the other hand, there is nothing unusual about this. The practice of purchasing weapons abroad is widespread throughout the world, and even the United States can afford it. Suffice it to recall the British fighter "Harrier", Italian guns "Beretta", French helicopters "Ekyurey" and so on. But ... Americans can afford it, because for all the imported goods and technology for more than half a century, they pay with colored paper - nothing not secured by dollars. And Russia will pay for the weapons it bought with the same paper, only exchanged for our oil, gas and other resources. In theory, Americans can produce nothing at all themselves, ordering the same aircraft carriers in China in the future and getting everything they need in exchange for their "candy wrappers". But Russia has no such luxury. Therefore, before purchasing something abroad (especially related to the country's defense), it would be nice to think a hundred times. Not only do we pay for it with our own resources, but we also deprive a piece of bread of our own workers and engineers. But we feed the probable adversary, who is now lustingly looking at our defense budget, quite reasonably hoping that he will also get a fat piece.
And after all, it will, but not one. Our military-industrial complex enterprises have been exsanguinated in 20 years of "reform," and many now have foreign bosses altogether. So, from the largest arms manufacturer in the world, which was once the USSR, Russia is turning into a third-rank banana republic, which can no longer arm its own army
weapons
. There are concerns that this process may become irreversible.
Ctrl Enter
Noticed a mistake Highlight text and press. Ctrl + Enter