This year, the Marine
aviation
Black Sea Fleet will receive multifunctional Su-30SM fighters, a representative said
fleet
Nikolay Voskresensky. The newspaper writes about this.
MIC
.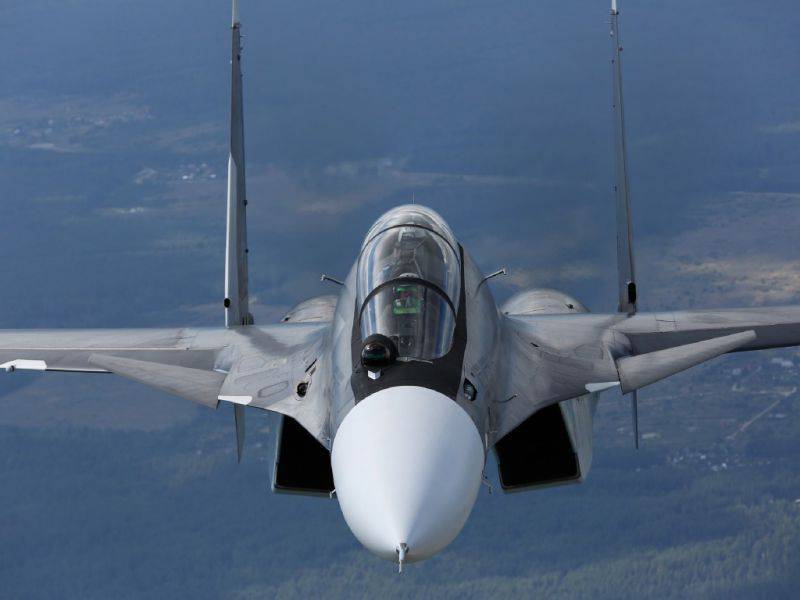 "In the 2015, the Black Sea Fleet Marine Aviation will continue the process of replacing the Su-24 front-line bombers with the latest Su-30CM multi-purpose fighters," Voskresensky said.
According to the officer, "with a view to the speedy development of new aviation technology, six Black Sea crews underwent retraining at the Eysk Naval Aviation Training Center for new types of aircraft. This is the second group of pilots who have retrained on Su-30 airplanes. "
"It is expected that Sea Aviation fighters of the Black Sea Fleet Su-30SM will take part in the demonstration of aviation technology in Sevastopol, which will be held on May 9 in honor of the 70 anniversary of the Victory in the Great Patriotic War," he added.
Help newspaper:
"The Su-30CM twin multipurpose fighter developed by Sukhoi continues the Su-30MKI family of combat aircraft. It has ultra-maneuverability, is equipped with a phased-array antenna radar, and is able to use modern and advanced high-precision air-to-air and air-to-surface weapons. In addition to solving combat missions, this aircraft can be used to train pilots for advanced multi-purpose super-manned single-seat fighters. "