At one of the Donetsk factories created a robotic self-propelled artillery gun, which is a gun from the captured BMP mounted on a homemade chassis, the channel said
LifeNews
.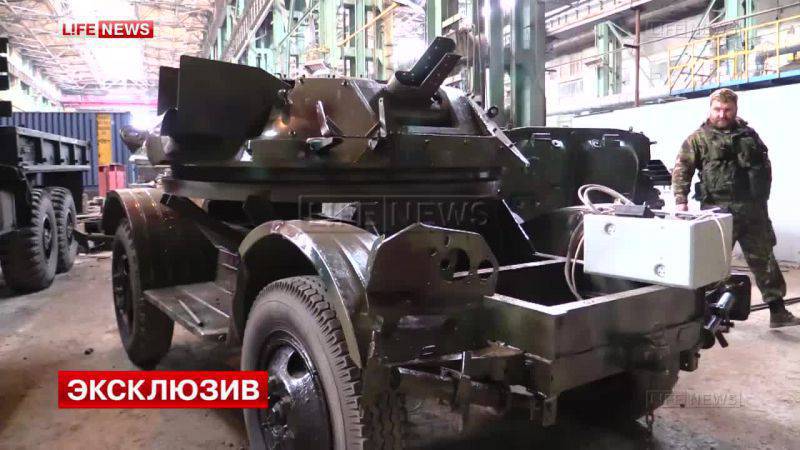 "Initially, the installation, similar in shape to a turtle, had the name" Shell-turtle. " When the hull was modernized, the inscription "Cherepantsir" remained, and we decided that it would be easier to call the installation "Cheburator", "said the commander with the call sign" Scorpion "and engineer Mikhail.
According to the engineer, "the main tasks in creating the" Cheburator "were the preservation of the effectiveness of the BMP and the safety of personnel." Now the operator of the robotic installation can manage it, at a distance, even from the trench.
The idea to create a "Cheburator" came up with the militia after they hit a BMP.
"They knocked down the BMP, the tower fell, the car itself was no longer subject to recovery, and the gun was intact. We decided to try to make a new technique, and we were engaged in the modifications after the fact, "the innovators added.