The editors of the Ukrainian edition of the international magazine Elle decided to put on the cover of the May issue an American actress and model Michelle Williams in a leather Louis Vuitton dress, the colors of which coincide with the colors of the St. George ribbon.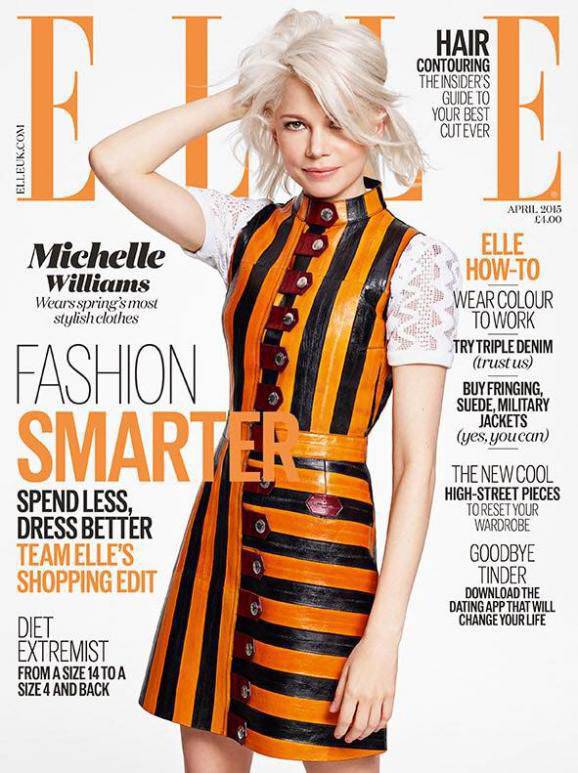 In this regard, a serious scandal flared up in social networks, outraged users from Ukraine stated that this is "Kremlin propaganda".
"This is how Kremlin money transforms the consciousness of the world. The magazine made itself another shameful "St. George" anti-advertising, but, most likely, it received the loot compensated. "Purely by chance" is the cover of the May issue ... The model's face stained with blood of Ukrainians should be added to the kit, "comments the former deputy of the Verkhovna Rada of Ukraine Alexander Brigints
"Reedus"
.
According to Ukrainian users, the editors deliberately decided to post such a photo in connection with the celebration of the 70 anniversary of Victory Day in Russia. At the same time, in the Russian Federation, the cover of the May issue of Elle looks different.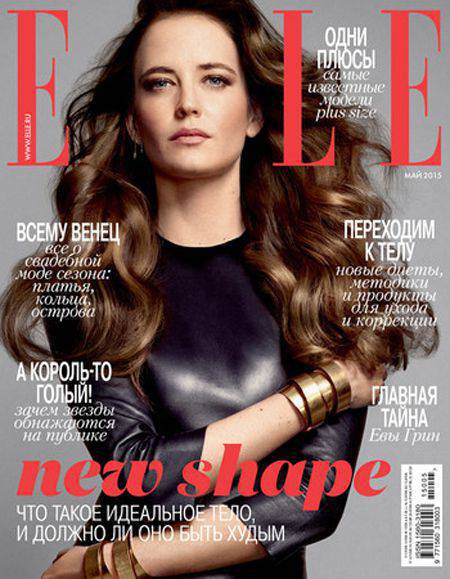 In addition, Ukrainian users are outraged that billboards with magazine advertisements appeared throughout Kiev.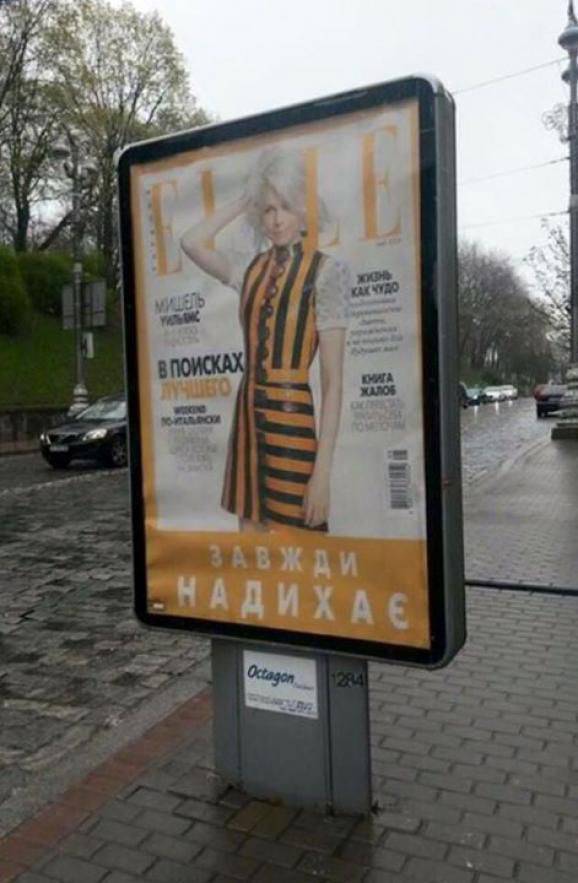 Representatives of the editorial board of Elle Ukraine declined to comment on their choice.