US intends to agree with Russia on missile defense by May ("Reuters", UK)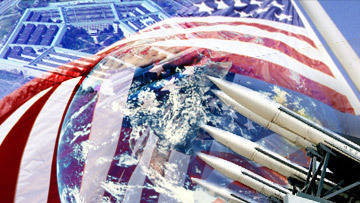 The US ambassador to Russia on Monday expressed confidence that Russia and NATO would be able to agree on missile defense cooperation by May, despite Moscow's statements that the former enemies are still far from reaching an agreement.
US plans to create a shield against potential missile strikes by Iran have significantly contributed to the deterioration of relations with Russia under the George W. Bush administration and continue to impede rapprochement between the two countries under President Barack Obama.
Moscow demands from the United States and NATO binding assurances that the system will not threaten Russian security. For Washington, this is unacceptable, because in America the idea of ​​any tough restrictions on missile defense is faced with strong opposition.
If by May the parties conclude a cooperation agreement, this will seriously promote the development of relations and will make a good start to the likely new presidential term of Prime Minister Vladimir Putin. Putin announced late last month that he plans to run in March 2012 of the year in the presidential election, the winner of which will take office in May.
"I am convinced that by the next NATO summit, which will be held in Chicago in May 2012, we will have an agreement on missile defense between Russia and the North Atlantic Alliance," said US Ambassador John Beyrle in an interview with the influential Russian newspaper Kommersant ".
Obama sharply cut his predecessor's plans to deploy missile defense in Central Europe, but Russia said the revised system could still undermine its security if it could intercept Russian nuclear missiles.
Russia claims that it can terminate the key START Treaty limiting nuclear weapons, which it signed in 2010 with the United States, and President Dmitry Medvedev warned that if the agreement could not be reached, a new arms race could begin.
According to Beyrle, America currently offers three things: an agreement on cooperation in defense technologies and the creation of two centers, one for joint analysis of data on missile launches and the second, which would allow the parties to jointly respond if launched in a third country.
"This is what we are working on right now. The process is not fast, but I am very pleased that we were able to significantly increase the level of trust, "the ambassador said.
Russian Deputy Foreign Minister Sergei Ryabkov said that an agreement on cooperation in the field of defense technologies will not be ready until the upcoming meeting of Obama and Medvedev, which should be held during the November APEC summit in Hawaii, Kommersant reports.
According to Ryabkov, Moscow is "grateful" for the proposal to create joint centers, but will seek detailed and binding guarantees that the Western anti-missile defense system will not threaten its nuclear arsenal or weaken it.
"Around this is now a struggle. It's impossible to say that we have advanced a lot, "Ryabkov said in an interview with the state-owned Rossiyskaya Gazeta.
Russia's representative to NATO, Dmitry Rogozin, also stressed that Russia would not give up its demands.
"There is still time for negotiations, albeit limited," the Interfax news agency quotes Rogozin as saying.
Ctrl Enter
Noticed a mistake Highlight text and press. Ctrl + Enter